Test Report: Anthem MRX 700 A/V Receiver Page 2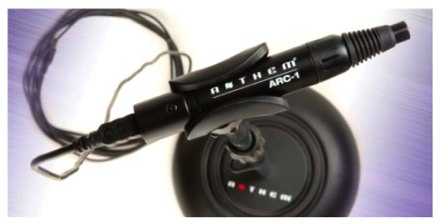 SETUP
The Anthem Room Correction procedure demands a bit more user involvement than the Audyssey MultEQ system we encounter on many competing designs, or most other-brand equivalents. For one thing, you must hook up a PC; mercifully, a long serial cable is part of the kit. You must also install software and operate it. The whole deal will likely take an hour, including installation and setup, but the payoff is a far richer return of data with which the user may interact.
ARC produces detailed response graphs for each channel, showing the measured (uncorrected) response, with "target" and corrected responses overlaid. My results closely resembled what I've seen from Audyssey and most other systems, but with far more resolution — at least displayed resolution — on the computer screen. (Downside? You must run the PC program to upload or re-run corrections and calibration, or to see the graphs; there's no onscreen display option native to the receiver.)
When auditioning the results, I heard no dramatic difference between ARC and what I'm familiar with — aural memory's notorious unreliability to one side — from many installations of Audyssey's top-level MultEQ. Both are excellent systems, though as always, in the interests of parity, I did the balance of my listening with the corrections defeated.
PERFORMANCE
Despite its compact size and simple appearance, the Anthem receiver delivered impressive real-world power. I listened first to stereo music full-range on my average-sensitivity monitors and heard no conceivable shortfall of dynamic ability. The MRX 700 may be rated for a relatively modest 120 watts per channel (fully specified, which is unusual), but its power-amp abilities seemed to me equal, or very nearly, to those of my everyday 150 x 5-channel power amplifier. And critical listening was just as satisfying. The MRX does not stream hi-rez audio files (or any others locally, alas), but playback of stereo mixes from my SACD collection — via in-player down-sampling to a PCM bit-stream, since the Anthem does not decode DSD, either — revealed impressive resolution and dynamic seriousness. And a surround SACD like Elvis Costello's ambitious but ultimately cringe-worthy album, North (still, all props due a guy who keeps trying to find a third way), reproduced with palpable depth and close-up texture, reiterating that this remains the best-audio recording of ol' Declan's ever-richly inflected voice.
As for movies, the Anthem held its own with the best A/V receivers I've auditioned on the latest lossless hi-rez soundtracks, including Toy Story 3's DTS-HD Master Audio example. Film sound doesn't get any clearer, more sharply defined, or richly assembled than the conveyor sequence of Chapters 29 and 30, and the Anthem delivered it with full impact and total precision.
LATEST VIDEO