Tech Trends 2012: Why Can't We Do It In The Road?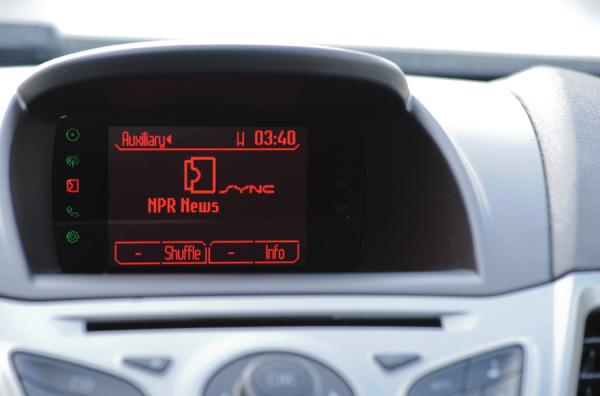 TIME BEHIND the wheel can be a therapeutic escape from modern life's 24/7 connectivity, but that's about to change. At the 2012 CES, automakers, car-electronics suppliers, and wireless carriers announced alliances and initiatives that will make the fully connected car a reality. Drivers will soon have access to the same info and services they're used to getting on their computers, smartphones, and tablets.
"A Major Shift"
"There's been a bit of a Groundhog Day phenomenon, with the automotive industry always on the verge of becoming connected," said Roger Lanctot, an automotivetechnology analyst with Strategy Analytics. "But announcements of embedded broadband wireless connectivity for 2012 and a proliferation of smartphone-based solutions signal a major shift forward." And behind the scenes, several automakers are racing to be first with embedded LTE connectivity.
Connectivity also has the potential to reverse a perennial disadvantage for automakers. Vehicle-production cycles stretch over a minimum of 2 years. This lag time means that even new cars are typically behind the tech curve. Wireless connectivity could ensure that automotive infotainment systems stay current via easy and frequent software and firmware updates.
Hybrid Infotainment
The emergence of the connected car began before the recent Las Vegas gadget extravaganza. Pandora Internet Radio has made a huge push into the car over the past couple of years. Mini announced a partnership with the MOG music-streaming service early last year, while big-brother brand BMW brought Facebook and Twitter status updates into the car using a connected iPhone.
Automakers have largely leveraged smartphone connectivity and apps - and the device's data plan - to pipe content into the car. Now automakers are employing a hybrid approach. An embedded cellular modem that's part of an existing "telematics" system a la GM's OnStar provides a connection for mission-critical functions such as automatic crash notification and emergency assistance, whereas the driver's connected smartphone contains apps for infotainment.
Per usual, the aftermarket has also stepped in to offer existing car owners the ability to access apps and cloud connectivity in the dash. Last year, Pioneer introduced its AppRadio in-dash head unit, which uses an iPhone to deliver Internet radio, connected navigation, and other features to a driver's fingertips. At the 2012 CES, Pioneer debuted its next-gen AppRadio 2, which adds Android compatibility and a wider variety of apps. JVC also unveiled a line of App Link radios that use apps such as MOG to stream music and Cobra's iRadar to sniff out speed traps and cameras.
LATEST VIDEO