The S+V Interview: Chris Robinson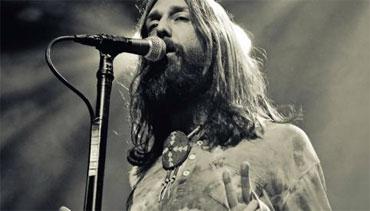 Get a pair of passionate record collectors together in a dressing room a few hours before a gig, and rest assured that the scheduled show-time is instantly in jeopardy. That's essentially what happened this past November when I hunkered down with Chris Robinson of the Black Crowes right after a fairly involved soundcheck at the recently renamed Best Buy Theater in the middle of Times Square in New York City, accompanied by an Amoeba Music bag full of hand- picked vinyl treasures from my own collection. Thank goodness for vigilant road managers like Adam "Cutlets" Richards, or the crowd might still be waiting for that show to get under way. Before going on hiatus for 2011, Robinson and his fellow Crowes were on the road behind Croweology (Silver Arrow), a mostly acoustic two-CD/three-LP reimagining of highlights from their fertile 20-year-plus catalog. The 3-hour "Evening With"-styled shows were split in half, the first 90 minutes being acoustic and the last 90 electric. Before Cutlets put the chop on our chat, Robinson, 44, and I rapped on and on and on about our mutual love of wax.

Judging by the exclusive photos you let us take at your home in Southern california, I can see that, like me, you have a houseful of vinyl. That must make you very happy.
Very happy! I had a houseful of vinyl before I had my own house! My parents had a lot of records too. You know, a few years ago, I either read or saw in a documentary how important album covers are to people, and that hasn?t changed in 40 or 50 years. The cover is indicative of who the record buyer is, just as much as indicates who the artist is But for some people, music just isn't their trip. They don't get off on it or hear it like other people do.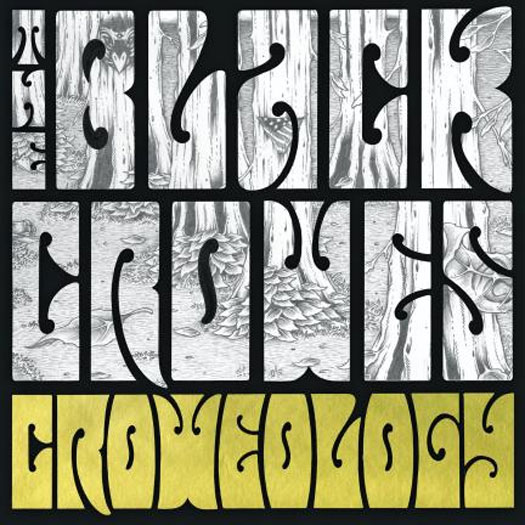 Do you take a list with you when you shop for records?
I'm not a list person. I'm an artistic savant. [smiles] I don't keep record lists in my notebooks, but I do keep lists of books I'm looking for. I do look for records when I'm in New York. Where do I go? The Academy Record Annex in Brooklyn [academyannex.com] is a pretty good place.

Sometimes I'll hop in a cab and head down to Bleecker Street Records or Generation Records in Greenwich Village for what I like to call "research."
Yeah, yeah! I was in Bleecker Bob's the other day, looking for a Harvey Mandel record. I just walked by, but I had to stop in, you know?

I remember the first time my family came to New York - in the '80s, maybe a year after I graduated from high school. And the first thing I said when we got here was, "Take me to the Village. I want to buy records!" The record I remember buying then was a double Easybeats collection [The Absolute Anthology]. So when we released our third record, Amorica, in 1994 - probably our last album to make it to vinyl in the ?90s - we printed a special edition on white vinyl. The reason we did that was because my Easybeats record was on two pieces of white vinyl. See, nothing is that haphazard for us weirdos. [laughs]