Surround Sound Standouts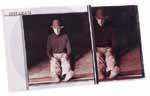 It's been almost two years since DVD-Audio was introduced and a little more than a year since Super Audio CD (SACD) went multichannel. In that time, SACD has amassed a catalog of about 150 surround sound music titles, while DVD-Audio has put out around 200. So the time seems ripe to choose a handful of discs that best display each format's ability to use high-resolution surround sound to immerse the listener in the music.
SACD
James Taylor, Hourglass
(Columbia) If you've gone to the trouble of ensuring that your center-channel speaker is as good as your left and right front speakers, you're probably frustrated to find that so few DVD-Audio and SACD mixes bother to put it to good use. Hourglass co-producer Frank Filipetti makes a strong case for the center channel in his surround mix here, anchoring James Taylor's voice firmly in the middle, which frees the other speakers to reproduce myriad subtle sounds. But it's not just about the mix: this is one of the best-sounding multichannel pop albums out there.
Mike Oldfield, Tubular Bells
(Virgin U.K.) This disc was made from a 1975 four-channel master produced during the heyday of quadraphonic sound. The SACD lets all of the varied textures come through clean as a whistle. And although there's a lot of surround-channel action, everything that comes from the sides or rear seems to comment naturally on what's happening up front. Lower the lights, settle into a comfortable chair, and prepare yourself for a mesmerizing listening experience.
Villa-Lobos, Antill, Ginastera. London Symphony Orchestra, Eugene Goossens conducting
(Everest/Vanguard Classics) Many classical recordings from the 1950s through the '70s were recorded as three-track masters, then mixed down to stereo for release. While the new multichannel formats make it possible to hear them as originally recorded, so far only the SACD camp has shown interest in releasing such discs. This colorful, dynamic collection will make you hungry for more. The soundstage is more tangible and solid than anything that stereo can provide, and distributing the mix across the three front channels creates a more open and transparent sound. The conclusion of Antill's Corroboree, with a massive percussion section going full tilt, has astounding impact and clarity. The original masters for both the Everest and Mercury Living Presence catalogs were three-channel, so let's have more. Encore, encore!
Junior Wells, Come On in This House
(Telarc) This disc of blues legend Junior Wells is one of the most realistic-sounding recordings available. While a few cuts place instruments in the surrounds, they're used mostly for ambience, which makes for an effective demonstration of how reflected sounds can affect those up front. The stereo version on the same disc sounds flat and two-dimensional by comparison. Go back to six channels and you'll feel like a fly on the wall at an incredible blues jam session. The voices and instruments have an uncanny presence.
The Coronation of King George II. The King's Consort and Choir, Robert King conducting
(Hyperion, two discs) Multichannel mixes can be used to effectively create the sense of being in a studio or performance space, but this is one of the few that makes you feel as if you're at an event - in this case, a pageant in a cathedral. Drummers proceed around your front-row seat, and then a Purcell anthem comes from the gallery behind you. Things settle down for magnificent performances of Handel's Coronation Anthems, but when the congregation joins in the singing of hymns or shouts "Huzzah!" the sound comes from all around.
DVD-Audio
Buena Vista Social Club
(World Circuit/Nonesuch) Producer/guitarist/composer Ry Cooder made a journey to Cuba and came back with intimate recordings of some of that country's greatest folk artists. The musicians often surround the listener, evoking the intimacy of a small club. The effect isn't overdone, however, and every track sounds entirely natural. The recording captures piano, guitar, and drums that sound detailed and realistic. There's nothing in the center channel, but you don't miss it in this mix. The overall result is sultry, sensuous, and scintillating.
Steely Dan, Two Against Nature
(Giant/Reprise) Although remixer Elliot Scheiner can be too surround happy with his multichannel mixes, this one is just right. Sounds do pop up just about everywhere, but they're always appropriate, and the overall mix is clean, rich, and warm. This disc is an excellent introduction to DVD-Audio, since the music immediately gets each channel cooking. It also makes an argument for using full-range speakers all the way around, since just as much pulsing bass is sent to the surround channels as to the front.
John McEuen and Jimmy Ibbotson, Nitty Gritty Surround
(AIX) With the two founding members of the Nitty Gritty Dirt Band joined by Jennifer Warnes and an incredible array of backup musicians, this is one of the best bluegrass/ acoustic sets ever recorded. Co-producer and AIX founder Mark Waldrep points out that his recordings aren't merely upsampled from a lower resolution but are recorded, mixed, and mastered at a high-res 96 kHz/24 bits. That makes all the plucking, twanging, and heartfelt vocalizing sound like it's happening right there in your listening room. While the DVD-Audio "stage" mix puts the performers in a comfortable circle around the listener, the other side of this disc presents the whole program as a multi-angle DVD-Video, including a mix done from the audience perspective.
Bach Organ Spectacular. Ton Koopman, organ
(Teldec) Rather than remix these selections from his complete Bach cycle on CD, organist Ton Koopman went back to the church where he made the original recordings and did them again, this time with high-resolution sampling. The result is a "you are there" experience where the surround channels recreate the acoustic of a large church with extraordinary realism. And every sound, from the dulcet 4-foot pipe to the thundering 16-foot pedal, is captured with incredible fidelity.
A.I. Artificial Intelligence. John Williams conducting
(Warner Bros.) John Williams's best work in a decade, A.I. should have won the Oscar for best film score of 2001. The multichannel mix is an atmospheric dream. The orchestra is realistically spread across the front, with warm ambience in the surround channels. When the chorus enters at the beginning of the third track, "Replicas," it floats all around, creating the kind of otherworldly experience possible only with a surround mix. The advantages of DVD-Audio's high resolution are also in evidence, ranging from the most delicate upper-frequency piano sounds to the shuddering bass drum.
LATEST VIDEO