Steven Wilson Owns the Future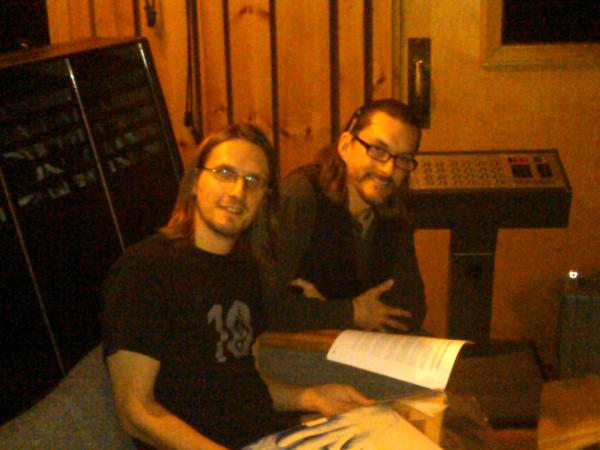 "From now on, everything I release is going to be on Blu-ray," insists Steven Wilson, rock's renaissance man. Wilson and I were sitting on a couch in a control room at Avatar Studios in New York City in the late afternoon of July 28, in between 5.1 surround-sound playback sessions for his upcoming second solo album, Grace for Drowning. If you thought Wilson had already set a high bar for original surround-sound material with his otherworldly 5.1 work in Porcupine Tree and on his first solo album, 2009's impeccable Insurgentes, well, to borrow a line: you ain't heard nuthin' yet.
I was at Avatar Studios (site of previous invite-only 5.1 listening sessions for Tom Petty & the Heartbreakers' Mojo and Porcupine Tree's In Absentia) on NYC's west side from 2 to 10 p.m. on Thursday, and was able to listen to the 88+ minutes of the two-disc Drowning all the way through three times. Disc 1 percolates with influences of another Wilson (Brian, that is) on a number of layered harmonies throughout a few different tracks, and "Remainder the Black Dog" springboards from the template set forth with Insurgentes' build-to-a-pummeling "Get What You Deserve." On Disc 2, "Index" burbles with an '80s-meets-'10s vibe. ("I'm a collector / I'll collect anything I find," it begins. Hmm, know anybody like that?) And "Raider II" is a 23-minute epic of various movements and passages of - without spoiling its impact, as you MUST experience it yourself - loud, soft, loud. Word is that the Crimson King himself, Robert Fripp, gave his blessing to this occasionally Lizardesque piece during a listening session at Air Studios in London.
"There's no question Blu-ray is the best way to release my material," Wilson told me. "For better or worse, I have this reputation as being someone who's on the cutting edge of audio excellence, or whatever you want to call it. Some people are complaining that we're abandoning DVD-Audio, but come on - you can get a Blu-ray player for 75 bucks."
High-res really is the only way to hear - and see - what Wilson is doing. We'll be doing much, much more with him in the months ahead. For now, Wilson wanted to extend his personal thanks to all the support he's received from the S+V audience over the years, and he and I agreed that it would only be fitting to show his appreciation by sharing some video with all of us, so watch this space over the coming weeks for some clips from Drowning. It's a life-saver.