Sony Woes
  Yikes. Tough times even for the giants of industry. Sony just announced plans to lay off 8,000 full-time employees worldwide. Ouch. An additional 8,000 contract and temp employees will also be getting the ax. With a global workforce of 160,000, that's a 10% cut, if I'm doing the math correctly.
Sony is also planning to cut back or postpone some future investment plans, along with downsizing and eliminating businesses that were non-essential. How much will it save?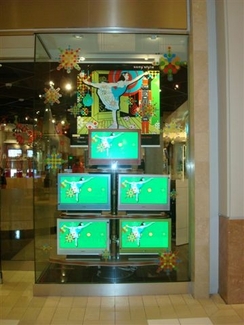 Sony says that this could save them over $1 billion by the end of March, 2010. Plans for an expanded LCD facility in Slovakia have been postponed, indefinitely.
If they pull back from the electronics biz by 30%, as predicted, how do they plan to get out of this slump? —Leslie Shapiro
LATEST VIDEO
WHERE TECHNOLOGY BECOMES ENTERTAINMENT