Sony VPL-VW50 1080p SXRD Front Projector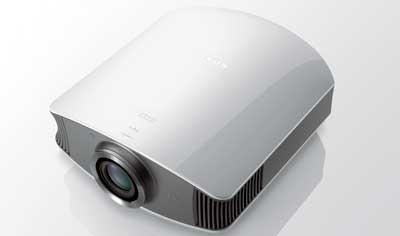 At September's CEDIA convention in Denver, the Sony VPL-VW50 1080p SXRD front projector generated some serious excitement. It wasn't just that Sony had unveiled a new three-chip 1080p model (there were others); it was because the VPL-VW50 (codename: Pearl) is an SXRD front pro priced at less than $5,000. Given that Sony's first SXRD projector sold for $30,000 when it came out, the Pearl looked like a product that might just live up to its alias.
Glancing at the VPL-VW50's spec sheet, I found that Sony had swapped in a UHP (ultra-high performance) lamp for the xenon bulb used in the earlier Qualia 004 and VPL-VW100. Xenon's benefits include even spectral output and quick warm-up and cool-down, but UHP lamps last longer and are cheaper to replace.
Bulbs aside, the VW50 provides the same 1080p pixel count as its big brothers, as well as dynamic and manual iris control - a key feature that regulates light entering the lens to help achieve a punchy picture with deep, cinema-style blacks.
The Sony's side input panel contains most of what you'll need, including two HDMI jacks, a component-video input, and a VGA port. Of note, the projector's HDMI inputs accept 1080p/24-frame signals from a Blu-ray Disc player and it displays them at a speedy 96-Hz refresh rate - a technique intended to cut down on judder, a motion-picture artifact, and eliminate the unevenness imparted by the 2:3 cadence required for standard 60-Hz display of film-originated material.
LATEST VIDEO