Sony Joining tru2way Revolution
Last but not least, Sony has agreed to work with the NCTA (National Cable & Telecommunications Association) to support tru2way, the next generation of high-definition cable devices with two-way communication and interactivity. Sony is joining other major manufacturers who've already agreed to work on establishing one standard for all systems. The other manufacturers already onboard are Panasonic, LG, and Samsung, who all plan cable-ready HDTVs in the near future. Besides letting you ditch the set-top cable box, what will tru2way provide?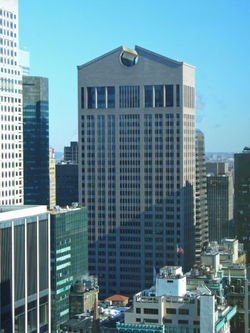 tru2way will provide features such as DVR service, video-on-demand, and interactive program guides. tru2way is already adopted by the cable providers that cover about 82% of the nation. These companies are: Comcast, Time Warner Cable, Cox, Charter, Cablevision and Bright House Networks.
With this newly-adopted Java-based standard, televisions with built-in tru2way become plug-and-play -- you can use your equipment with any cable provider.- Leslie Shapiro
Photo by David Shankbone

LATEST VIDEO
WHERE TECHNOLOGY BECOMES ENTERTAINMENT