SLS Audio Q-Line Silver Surround Sound System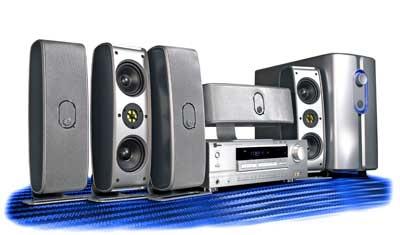 I've been talking up this proud little home theater system with friends, and the reaction has been universal. "SLS?" they ask, scratching their mystified noggins. "Never heard of 'em."
What We Think
Refined, open sound at a remarkably low price.
If the SLS Audio Q-Line Silver surround sound system is indicative of what this small company from Ozark, Missouri, can do at a modest $500 asking price, they're going to be hearing a lot more. Especially now, given that Best Buy has picked up the new Q-Line Gold, a $799 sibling that offers the same speaker package mated with a more feature-laden receiver and a standalone DVD player. At that price, the Gold should be a pretty good deal. At 500 bucks, the Silver, sold primarily through the SLS Web site (
buysls.com
) and
Wal-Mart.com
, is an absolute steal. Really - I'm completely ashamed of myself for getting so much sonic pleasure out of something so cheap.
For the last few years, SLS (Superior Listening Systems) has specialized in pro audio speakers that use ribbon drivers to reproduce the mid-to-high frequencies of the music spectrum. Unlike a conventional cone or dome tweeter, a ribbon uses a flat, thin diaphragm to create the air movement required to make sound. The diaphragm's low mass lets it react very quickly to the audio signal. At their best, ribbons deliver crisp, clean, sound on cymbals and other percussion instruments while presenting an open, airy soundstage with sharply defined instruments spread before the listener. But ribbons have long been found almost exclusively in high-end speakers.
With the Q-Line (the "Q" refers to musician/producer Quincy Jones, who helped develop the system), SLS delivers that distinctive ribbon sound at a remarkably affordable price. The key is the QS-SAT24R satellite used in all five primary speaker positions, which has a proprietary 1.3-inch circular aluminum ribbon tweeter mated with a pair of high-quality 4-inch woofers.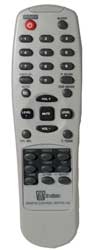 Sporting a slim, plasma-friendly design, the satellites are 15 inches tall and weigh about 6 pounds, making them larger and heavier than the typical speakers found in a $500 home-theater-in-a-box (HTiB) system. Their rigid plastic cabinets can be wall-mounted via keyhole slots on the back, and SLS supplies sturdy metal desktop stands to position them upright or horizontally for use as a center channel. Unfortunately, SLS doesn't offer floor stands, so if you can't wall-mount them or put them on your TV stand alongside your display, you'll be improvising. The company also skimped big-time on the speaker connectors - the spring clips are so small and cheesy that they barely fit the spaghetti-thin speaker wires supplied, much less anything heavier you'd want to swap in.
The QS-SUB 100 powered subwoofer has an 8-inch down-firing driver in a ported plastic cabinet, and its convenient front-panel level knob (with blue backlight) lets you easily adjust bass volume on the fly. What the sub doesn't have is a crappy, underpowered digital amplifier for the satellites crammed into its cabinet, another key departure from the typical $500 box system. Instead, SLS supplies a rebranded 5.1-channel audio/video receiver built by a known manufacturer. (Quick, twist my arm - ouch! Okay, it's a Sherwood.) This receiver doesn't have a built-in DVD player like a lot of HTiBs, so you'll have to add your own. It's also very stripped-down - no onscreen setup menus, and the highest-quality video signal it will handle for source switching is composite video, rendering it almost useless for anything but surround processing and amplification. And, no, it doesn't have a whole lot of power (see Test Bench).
On the other hand, it handily performs Dolby Digital, DTS, and Dolby Pro Logic II Music/Movie surround processing (a good choice for decoding Dolby Surround from analog sources, such as VCRs and conventional television broadcasts, or converting two-channel music or movies for multichannel listening). And it has three digital audio inputs (two coax, one optical) and a direct 6-channel input for plugging in a high-resolution DVD-Audio or SACD player - something you shouldn't be afraid to do. The supplied remote, while Spartan, is refreshingly unintimidating and easy to use for day-to-day operation.
LATEST VIDEO