Serving Up Music on Home Servers
I don't know about you, but my music collection is quite scattered. Half on a laptop, half on the desktop PC. Half of the CDs are in the living room, half in the home theater. All are a mess, and none are where I want them to be.
I need someone, or something to organize my music, and put it all in one place, accessible every place.
As prices of storage comes down, interest in home servers increases. While once the realm of custom installations, the networked home could really benefit from a home server.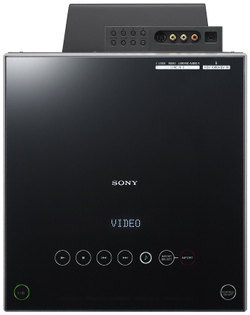 Unlike a computer hard drive, home servers appear to be less prone to crashes, making them a safer option for most. A central hub for all your needs reduces overlap and redundancy, and can be automatically backed up and synchronized to gather new content to the system.
Only about 400,000 households in the U.S. use one, but a study by Forrester Research projects the market will grow to over 4.5 million homes by 2013. Another report by the Diffusion Group says it could be as high as 21.5 million by 2015 across all North America.
More than just pure storage, servers need to do more to make them appealing to users. They need to synch, stream, and manage the stored data and provide accessibility to a variety of products within the home. Other options combine home servers with other devices, such as a server with a CD player or Blu-ray changer included.
However you like your music, serve it up in style. -Leslie Shapiro
Via Reuters
LATEST VIDEO