September 2017 Top Picks at a Glance
As September gives way to October, it's time to reflect on what the past month (or two in this case) has brought us in the way home entertainment goodness. A fair amount, as it turns out. Recapping the virtues of our eight most recent Top Picks, we find four remarkable (and remarkably different) speaker systems to meet almost any need, an AV receiver that has been boldly reinvented for the wireless age, a spectacular soundbar from a brand you forgot about, headphones that will make even the most reluctant "speakers-only" audiophile smile, and a super-capable AV processor from one of audio's stalwart companies. Which ones will make your upgrade list?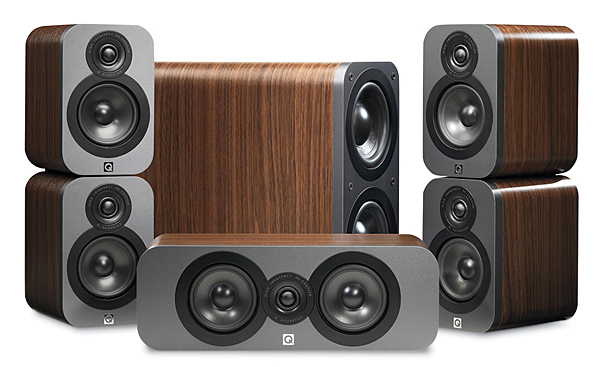 Q Acoustics 3000 5.1 Speaker System: $900

Can you buy a credible 5.1 speaker system for less than a thousand bucks? Absolutely! The six-speaker '3000' package from Britain's Q Acoustics delivers sweet, spacious sound with dynamic bass for 900 bucks. "I recommend these speakers to budget buyers with unbridled enthusiasm," gushed veteran reviewer Mark Fleischmann. "They equal or outperform most under-$1,000 sat/sub sets I've heard, including a few on our Top Picks list that I'm familiar with. Moreover, this is one of the rare sat/sub sets where the subwoofer is worthy of the satellites."
AT A GLANCE
Plus
Sweet and smooth sats
Dual 6.5-inch sub
Minus
Deep sub juts out from wall
Dayton Audio Epique CBT24 Speaker System: $1,995/pair MSRP

If style is high on the list of traits you seek in a speaker, take a good look at the photo above. The arching design of Dayton's Epique makes a bold visual statement you'll either love or hate. If you love it, its
24
drivers will further reward you with exceptional sonics. As audio maven Dan Kumin put it, "The Epique imaged like no direct-radiating system I'd ever heard, producing the kind of depth, breadth, and float-in-the-ether sound bubble I associate more with panel speakers — electrostatics in particular…" If there's a downside, it's that you will need a subwoofer.
AT A GLANCE
Plus
Remarkable, panel-speaker-like stereo imaging
Neutral tonal balance
Complete absence of "floor-bounce" thickening
Minus
Curtailed bass requires subwoofer support
Needs custom- or auto-equalization for best performance
Modest subwoofer localization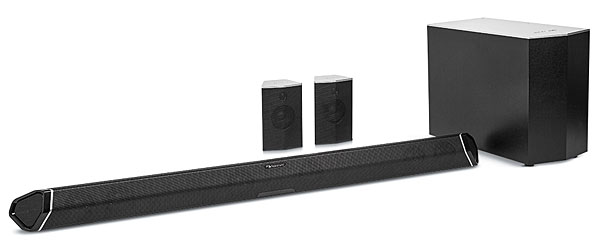 Nakamichi Shockwafe Pro 7.1 Soundbar System: $500

Nakamichi, the brand that made a name for itself building some of the best cassette decks on the planet, is back with a product you couldn't have imagined when you were making mix tapes in the '70s. The Shockwafe Pro 7.1 accommodates 7.1 channels and draws on a standalone subwoofer and separate surround speakers to create an expansive sound field that extends well beyond the soundbar itself. Reviewer Mark Fleischmann's conclusion? The Shockwafe is an intelligently designed system that delivers "more than the sum of its parts, especially with movies."
AT A GLANCE
Plus
11 drivers in system, including side tweeters
Separate surround speakers
8-inch wireless sub
Minus
Cabinet resonance in sub and sats
No stereo mode
Odd remote volume-key positioning
Origin Acoustics/Bang & Olufsen BOC106 In-Ceiling Speaker: $1,595 ea

The BOC106, one of six models in the Celestial line of in-ceiling speakers co-designed by Origin Acoustics and Bang & Olufsen, will surprise you with how natural its sounds and how easy it is to install (and conceal) once the hole is cut and the wires run. A pivoting tweeter and midrange driver let you direct sound toward the listening area to compensate for less-than-ideal speaker placement. Custom audio specialist Darryl Wilkinson described the five-speaker setup he installed as "absolutely wonderful" for home theater. "The music and vocals were natural and engaging, and the surround effects were spot on."
AT A GLANCE
Plus
Zip-Cliq mount for easy install
IPX6 rated for use in high-moisture locations
10-inch woofer
Optional billet aluminum Advanced Grille
Minus
Expensive