Sanyo announces new, cheaper 3LCD projector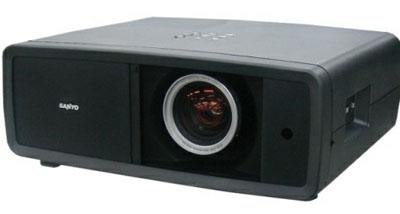 After two years, Sanyo is finally rolling out a follow-up to its 3LCD PLV-Z3000 home theater projector.
The PLV-Z4000 is a 1080p home theater projector with a 120Hz refresh rate, a 1,200 lumen lamp, and Deep Color and x.v.Color compatibility. According to Sanyo, it can output 216 million colors thanks to its "TopazReal HD" system. At nearly $2,500, it isn't the most budget-priced projector available, but it's still less expensive than the previous generation model was at its release. The PLV-Z4000 ships at the end of May.
— Will Greenwald
[Source: Engadget HD]
LATEST VIDEO
WHERE TECHNOLOGY BECOMES ENTERTAINMENT