Rush Rattles PNC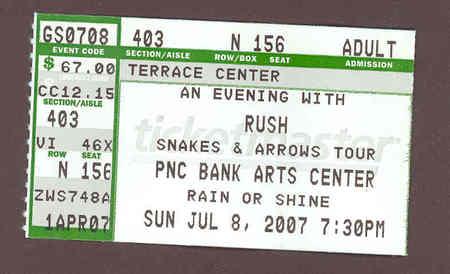 Saw the second of three Rush shows I'm gonna catch on the 2007 tour last night at the PNC Bank Arts Center in Holmdel, NJ. Had on (naturally) a Porcupine Tree shirt and promptly sweated through it in the 90+degree heat. Ugh.
Our seats were in the absolute last row of the "terrace," but at least they were dead-center. Sound was MUCH better than at the Jones Beach gig last Monday, and there was one song change to the set list: "Distant Early Warning" replaced "Summertime Blues" near the end of the second set. Nice. My wife and I have an inside joke about one of the words in this song - which appears in another Rush song in a different context - so it was a welcome surprise addition to the proceedings. (Yes, my wife is cool enough not only to like Rush and go to all the shows with me, but to actually know the lyrics.)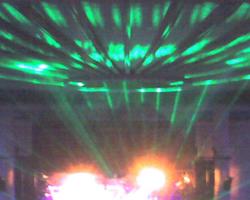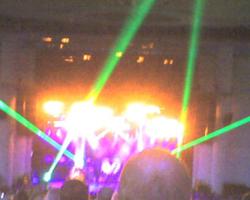 I'm including a few more of my blurry distant artistic cellphone shots that highlight the lasers, which look even cooler as they ping off of the PNC ampitheater roof. The first one makes me think of ELO and/or the cover of the first Boston album...
Unless some other miracle tix fall in my lap, my next show will be September 17 at Madison Square Garden, the last U.S. date of the tour. Can't wait. -Mike Mettler
LATEST VIDEO
WHERE TECHNOLOGY BECOMES ENTERTAINMENT