Review: So-Na-Wall SonaPod Speakers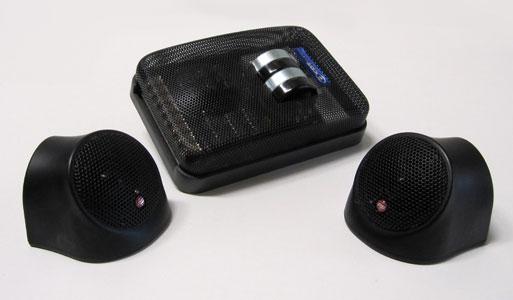 A home theater can sound great, but there's a certain excitement that comes with watching a movie in a large theater packed with giant professional speakers. The sound is just bigger - more like what we expect movies to sound like. Throughout the years, various companies have tried to replicate this movie theater effect in the home: first Yamaha with its Cinema DSP technology, then Dolby with Pro Logic IIz, then Audyssey with DSX. To greater or lesser degrees, all these technologies make a home theater sound more like a movie theater. But to get them, you have to buy a new receiver - an expense that home theater aficionados may feel they've had to suffer too often.

A California company named So-Na-Wall Systems recently introduced an easier way to make your home theater sound more like a commercial theater. It's called the SonaPod. The SonaPod is a tiny, molded speaker that mounts in the upper front corners of a home theater. Each SonaPod contains a single driver measuring about 1 inch in diameter; in essence, it's a dome tweeter. The idea is that the SonaPods expand the sound of your left and right front speakers, making the soundfield higher and wider. The fact that the SonaPods can't reproduce bass or lower midrange frequencies doesn't matter, because height speakers are supposed to deliver only a sense of ambience, not voices or explosions.

So-Na-Wall Systems packages a pair of SonaPods with a small crossover module board that controls volume and filters out low frequencies. The whole package is called the sPodak UW-200, and it costs $349.

The company also offers the SonaPods in conjunction with various subwoofers to form desktop audio systems, stereo systems, and 5.1/7.1 surround-sound systems.
LATEST VIDEO