Review: Samsung BD-D6700 3D Blu-ray Player Page 3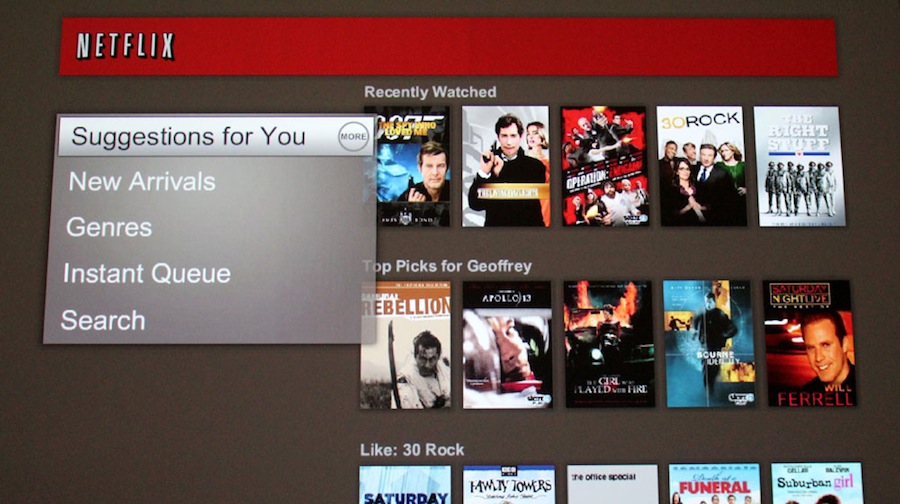 PERFORMANCE
After turning on the player, it takes less than 10 seconds to get to the main menu. If you're going from off to inserting a disc, the BD-D6700 takes 30 seconds to a minute to get to an image, depending on the disc — about average for a current BD player, but of course significantly faster than previous generations.
Before I even got to disc playback, I couldn't resist trying out the Netflix button, which, shockingly, activates Netflix. Netflix streaming is a big part of my TV watching regimen, and I'm amazed more companies don't offer a button like this. The interface is of the newer variety, with large cover art and the ability to search.
There was no chroma upsampling error (CUE) on content, which I've seen with some other players. The scaling is decent, though not amazing. To test this, I used the opening scene from Star Trek (the reboot). Detail on the captain's face was above average, though I've seen better. What's really interesting, though, is if you have a compatible TV, the BD-D6700 can output a 1080p/24 signal with HD and SD content. Before you get your hopes up about higher-resolution Netflix, according to Samsung, the player converts the supplied 720p Netflix feed to 1080p. Still, The Spy Who Loved Me looked significantly better on the BD-D6700 than it did via my Apple TV (720p only).
Using the Spears & Munsil High-Definition Benchmark Blu-ray, I found the BD-D6700's deinterlacing performance to be decent. The player picks up a 3:2 sequence with 1080i (and 480i) content. The rotating bar pattern showed small jaggies as the bar neared horizontal, which is very good, though I've seen some players perform better here. On the "Bridge" clip, there were also some jaggies visible on the cabling as the camera pans out. Again, the Samsung's performance here was decent, but not great. With the "Ship" clip (say that 10 times fast), there were more jaggies than I've seen with some other players recently, but performance was still above average. The luma and chroma resolution test patterns from the same disc looked perfect.
The Samsung's performance improved when I switched to the HQV DVD Benchmark test disc. The rotating bar pattern (SD, of course) looked very good, showing only a hint of jaggies as the bar approached horizontal. With the "Flag" test on this disc, the flag itself looked solid, with almost no noticeable jaggies, though the bricks in the building in the background showed some noise.