Review: Samsung BD-D6700 3D Blu-ray Player Page 2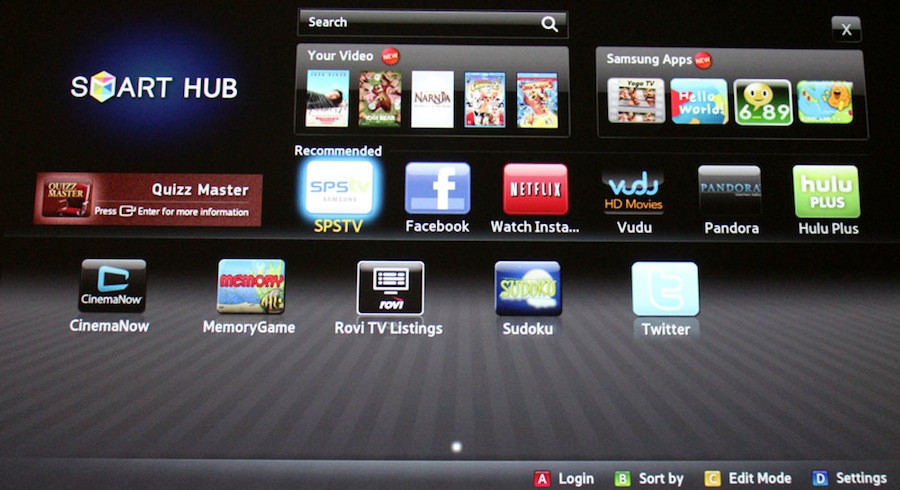 SETUP
If you have a 3D TV but your receiver doesn't pass HDMI 1.4, then the BD-D6700's dual HDMI outputs are great. That way you can still get the 3D video signal from the player to your TV, and the high-resolution audio to your receiver.
If you're still hooking up via component video, you're out of luck. The analog sunset is upon us, and even with no HDMI cable connected, the BD-D6700 only outputs Blu-ray at 480p resolution via component. This despite what the player's owner's manual and setup menu says. I don't think this is a big deal, but just FYI.
The remote will be familiar to anyone who's used a Samsung product recently. It's nothing special, honestly. With similarly sized and shaped buttons throughout, use in the dark is difficult. At least the playback controls are backlit. The little raised Braille-like nubbins on the Play and Stop buttons also help a little. Most interesting are the Netflix and 2D-3D buttons, but I'll get to those in a moment.
Samsung's menus are some of the best out there: colorful, easy to follow, and entirely modern. I manually upgraded to firmware version 001003, though keep in mind that doing this will wipe all your settings.
The large, icon-driven main menu screen is necessary given all the places from which you can now receive content. In addition to the expected disc compatibility (though not DVD-Audio or SACD), Samsung's AllShare allows playback of music, movies, and pictures on any DLNA-enabled device. There's also a USB input hidden behind a panel on the front that allows playback of the same types of content via thumb drives.
No self-respecting Blu-ray player is without extensive Internet streaming options these days, and the BD-D6700 is no exception. The player's Smart Hub Internet content interface is excellent. There are lots of options, and upon first accessing the Hub, Netflix, Vudu, Pandora, Hulu Plus, and Cinema Now are automatically installed. Further apps, ranging from games to news to sports content, are installable within the same interface. Interestingly, Blockbuster On Demand is available, but not automatically installed.