Record Store Day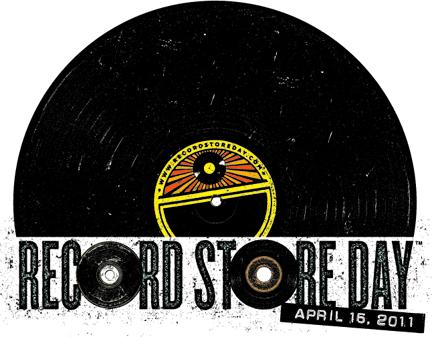 [UPDATE: This year's event is over now, but the RSD Web site remains active all year.]
Since this is the fourth annual Record Store Day, you should know what to do: Go to your local store and buy lotsa "records," be they vinyl LPs, CDs, or whatever else your shop happens to carry.
Everything you want to know about this worthy event can found at recordstoreday.com.
When I say "local store," I do not mean Walmart or Best Buy. I mean the independent shop around the corner, or down the street, or in the next town - the kind of shop that, especially in this day and age, needs your business.
Don't know where your local store is anymore? Or you do know, but you don't know if it's participating? Find out here.
To entice you to go shopping, the organizers of Record Store Day (working with many record labels) are offering exclusive items for sale at certain (not all) participating stores. Examples:
- The Decemberists: Live at Bull Moose, CD
- Foo Fighters: Medium Rare, 120-gram vinyl LP collection of covers
- Bruce Springsteen & the E Streeet Band: "Gotta Get the Feeling" b/w "Racing in the Street," 10-inch vinyl
A complete list can be found here. For a printable list that you can take with you to the store(s), go to the RSD home page and look for THE LIST: PDF.
There will also be special in-store events. That complete list can be found here.
Take it from Paul McCartney: "There's nothing as glamorous to me as a record store. When I recently played Amoeba in L.A., I realized what fantastic memories such a collection of music brings back when you see it all in one place. This is why I'm more than happy to support Record Store Day, and I hope that these kinds of stores will be there for us all for many years to come."
Or take it from Nellie McKay: "Independent record stores are aural cathedrals. . . . They're in it for love, not to turn a huge profit or to bend popular taste to a uniform will. Viva la indie!"
You know what to do.
- Ken Richardson
LATEST VIDEO