PSB's Imagine: "Affordable High-End" Speakers
Canadian speaker manufacturer PSB has released a new line of speakers designed to be affordable, while maintaining an extremely high quality sound and construction. The new speaker line, if you can imagine it, is called "Imagine."
Imagine is meant to provide a more price-aware option to PSB's Synchrony speaker line.
From PSB: "The Imagine lineup is the latest example of what PSB does best," says company founder and chief designer Paul Barton, known the world around for loudspeaker-design acumen, and high-value, high-performance standards. "That is, to make top-of-the-heap sonics and quality accessible to the widest possible range of potential owners." Barton continues: "It would be almost criminally misleading to dismiss the Imagine range as 'Synchrony Junior,' but we freely acknowledge that a good deal of what we learned over Synchrony's three-year development, particularly in cabinet design and manufacture, empowered the Imagine concept and execution, and enabled us to complete its development in far less time."
Keep reading for the specifics of the speaker lineup.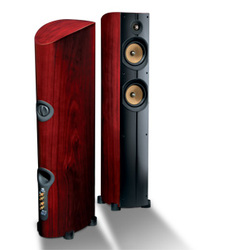 The Imagine T, a three-driver, two-and-a-half-way tower full-range floor-standing design, and Imagine B two-way stand/bookshelf-mount are intended primarily for front-channels/stereo playback. The Imagine C is a dual-woofer, horizontal two-way center-channel speaker, while the Imagine S is a dual-two-way, selectable dipole/bipole/dual-channel monopole surround loudspeaker which may be connected as two discrete (side/rear) two-way pairs in compatible systems.
All four Imagine models share a common driver family, with an all-new, very high-output 5.25-inch woofer, and an impressively wide-band and ultra-accurate, titanium-dome 1-inch tweeter inspired by the unexcelled performance of the Synchrony high-frequency unit.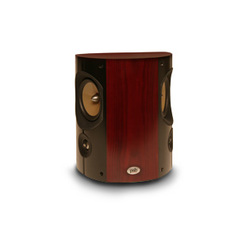 The speakers are all available now. The Imagine T speakers are $2,000/pair. The bookshelf Imagine B speakers are $1,000/pair. The Imagine C center channel is $800, and the surround Imagine S speakers are $1,200/pair. Not exactly bargain basement, but still a reasonable price for very well-designed, perfectly matched speakers. -Leslie Shapiro
LATEST VIDEO