Post-Holiday Clues: Tributes, Covers
Flush with cash from the holidays? Eager to ka-ching those checks and hit the stores?
I hear ya! I help ya!
All through the past year, I've been gathering nuts & nuggets, squirrel-like, that just couldn't fit into the print mag or anywhere else online. And now they're ready for your post-holiday munching, brunching, lunching, and you've-got-a-hunching. (Oh, stop it.) [Okay.]
My first stash from 2007: The Year in Tribute Albums and Collections of Cover Songs. To repeat the disclaimer from my posting of Christmas CDs below: Have I listened to all of the discs below? Of course not! No matter: Just look for your faves and spend away, American consumer!
-Ken Richardson
TRIBUTES TO . . .
Gene Autry
Riders in the Sky: Public Cowboy #1:
A Centennial Salute to the Music of Gene Autry (Rounder). Retitled reissue of the Riders' 1996 CD, with 4 bonus tracks. The "centennial" refers to the Singing Cowboy's birth in 1907. Autry would die 2 years after the album's original release.
Albert Ayler
Vinny Golia and others: Healing Force: The Songs of Albert Ayler (Cuneiform). Joining reedman Golia are vocalist Aurora Josephson, guitarist Henry Kaiser, pianist/guitarist Mike Keneally, guitarist/bassist Joe Morris, bassist Damon Smith, and drummer Weasel Walter. That is: "Seven major figures from the art-punk, brutal-prog, free-jazz, improvisational, and modern-jazz world come together for a rocking tribute to the unfairly ignored, misunderstood, and vilified late-period work" of the saxophonist.
The Beatles / Metallica
Beatallica: Sgt. Hetfield's Motorbreath Pub Band (Oglio). Beatle lyrics (revised) + Metallica music (adapted) = "Blackened the U.S.S.R.," "A Garage Dayz Nite," "For Horsemen," "Hey Dude." Not to mention ". . . And Justice for All My Loving"!
The Beatles
The Smithereens: Meet the Smithereens! (Koch). Revenge of the American Capitol LPs: In a year that also saw the publication of Dave Marsh's book on The Beatles' Second Album, the Smithereens covered the entire Meet the Beatles!, in its original running order. "Recorded in New Jersey," in case you didn't know.
The Beatles
Various Artists: Across the Universe: Music from the Motion Picture (Interscope). Most of the performers here are the actors from Julie Taymor's film, including Jim Sturgess, Evan Rachel Wood, Joe Anderson, and Dana Fuchs. But you also get Joe Cocker doing "Come Together," Bono singing "Lucy in the Sky with Diamonds," and Bono backed by Secret Machines on "I Am the Walrus."
The Beatles
Various Artists: All Together Now: Beatles Stuff for Kids of All Ages (Sheridan Square/Little Monster/V2). "A magically mysterious story book and 11-song CD, illustrated and sung by kids," produced by Kevin Salem and with lead-vocal help from Rachael Yamagata, Marshall Crenshaw, the Bangles, and Grandaddy's Jason Lytle.
Bitter:Sweet
Various Artists: The Remix Game (Quango). To me, a remix album qualifies as a tribute album of sorts. Here we have Bitter:Sweet's debut, The Mating Game, as "reworked by top remix producers," including Thievery Corporation, Nicola Conte, and Fort Knox Five.
Jim Capaldi / Traffic
Various Artists: Dear Mr. Fantasy, Featuring the Music of Jim Capaldi & Traffic: A Celebration for Jim Capaldi (Eagle). Two discs featuring the likes of Paul Weller, Joe Walsh, Jon Lord, Pete Townshend, Bill Wyman, and Steve Winwood - recorded live in January 2007 at a benefit concert for the children's charity of the late Capaldi.
June Carter Cash
Various Artists: Anchored in Love: A Tribute to June Carter Cash (Dualtone). Highlights include Rosanne Cash's "Wings of Angels," Carlene Carter & Ronnie Dunn's "Jackson," Loretta Lynn's "Wildwood Flower," Emmylou Harris's "Song to John," and Elvis Costello's "Ring of Fire."
Chicago
California Transit Authority: Full Circle (Street Sense; ctatheband.com). Led by original Chicago drummer Danny Seraphine. Ten of the 13 tracks are "self-covers" like "Introduction" and "Make Me Smile." Says Danny: "We wanted to take those songs, the early ones, and rework them, bringing them up to date."
Miles Davis
Various Artists: Miles Davis: Evolution of the Groove (Columbia/Legacy). This 5-track remix EP, overseen by guitarist Pat Thrall, has appearances by Carlos Santana ("It's About That Time") and Nas ("Freedom Jazz Dance").
Fats Domino
Various Artists: Goin' Home: A Tribute to Fats Domino (Vanguard). Two discs of mostly new recordings, such as Tom Petty & the Heartbreakers' "I'm Walkin'," B.B. King's "Goin' Home," Elton John's "Blueberry Hill," Paul McCartney's "I Want to Walk You Home," Corinne Bailey Rae's "One Night (of Sin)," and Neil Young's "Walking to New Orleans." Speaking of which: The album is a benefit for Tipitina's Foundation, which is dedicated to saving the musical culture of New Orleans.
Bob Dylan
Bryan Ferry: Dylanesque (Capitol Music Group). From "The Times They Are a-Changin' " to "Make You Feel My Love." Co-Roxy Musician Brian Eno lends "sonic enhancements" to "If Not for You," and Robin Trower plays guitar on - of course - "All Along the Watchtower."
Bob Dylan
Various Artists: I'm Not There: Original Soundtrack (Columbia). Speaking of "All Along the Watchtower," that's the track that Eddie Vedder & the Million Dollar Bashers do on this soundtrack to the Todd Haynes film, which has six actors - from Richard Gere to Cate Blanchett - "portraying" Dylan at different stages of his career. None of those actors sing here; rather, you get two discs of everyone from Richie Havens to Sufjan Stevens, by way of the Hold Steady and Jeff Tweedy.
Ella Fitzgerald
Various Artists: We All Love Ella: Celebrating the First Lady of Song (Verve). Produced by Phil Ramone, this features Dianne Reeves, Diana Krall, Linda Ronstadt, Lizz Wright, Queen Latifah, and k.d. lang. Not to be confused with the complementary DVD from the PBS TV special: We Love Ella! A Tribute to the First Lady of Song.
Richard X. Heyman
Richard X. Heyman: Actual Sighs (Turn-Up). A "self-tribute," as it were: Heyman redoes the 6 tracks from his debut EP, Actual Size, and adds 14 songs intended (but never recorded) for that 1986 release. With liner notes by S&V's own Parke Puterbaugh.

Kraftwerk
Various Artists: 8-Bit Operators: The Music of Kraftwerk (Astralwerks). And I quote: "A new generation of musicians inspired by early videogames has turned lo-bit microchip computers, handheld gaming devices, and consoles into new musical instruments. Now the same sounds heard in classic videogames have been retooled to perform highly innovative, sound-stretching, mind-bending, heart-thumping versions of legendary Kraftwerk songs."
John Lennon
Various Artists: Instant Karma: The Amnesty International Campaign to Save Darfur (Warner Bros.). Lotsa big names on this all-new, 2-disc benefit, among them U2 ("Instant Karma"), R.E.M. ("#9 Dream"), Green Day ("Working Class Hero"), and Aerosmith ("Give Peace a Chance") - as well as Jakob Dylan/Dhani Harrison and Jaguares each doing "Gimme Some Truth" and Avril Lavigne and Jack Johnson each doing "Imagine." But to me, the most compelling track is Snow Patrol's mesmerizing take on "Isolation."
Lynyrd Skynyrd
Various Artists: An All-Star Tribute to Lynyrd Skynyrd (DeadLine/Cleopatra). Said "all-stars" include Molly Hatchet, the Outlaws, Canned Heat, Black Oak Arkansas, and Rick Derringer. With appearances by current and former Skynyrd members Artimus Pyle, Rickey Medlocke, Ed King, and Hughie Thomasson.
Bob Marley and the Wailers
Various Artists: Roots, Rock, Remixed (Quango). Yes, another remix album, with "Lively Up Yourself" (Bombay Dub Orchestra), "Soul Rebel" (Afrodisiac Sound System), "Trenchtown Rock" (Trio Elétrico), "One Love" (Cordovan), and 8 more.
Metallica
Harptallica: A Tribute (Harptallica). Two harps, in fact, played by two ladies. Available via iTunes. (Also see The Beatles/Metallica above.)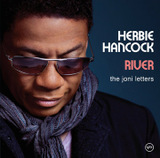 Joni Mitchell
Herbie Hancock: River: The Joni Letters (Verve). "A collection of songs, vocal and instrumental, composed by or influential to Joni Mitchell." The pianist is joined by saxophonist Wayne Shorter, bassist Dave Holland, drummer Vinnie Colaiuta, and guitarist Lionel Loueke. Guest vocalists include Norah Jones on "Court and Spark," Tina Turner on "Edith and the Kingpin," and Corinne Bailey Rae on "River."
Joni Mitchell
Various Artists: A Tribute to Joni Mitchell (Nonesuch). Here, "River" is done by James Taylor, "Edith and the Kingpin" by Elvis Costello. You also get everyone from Prince ("A Case of U") and Björk ("Boho Dance") to Cassandra Wilson ("For the Roses") and Sufjan Stevens ("Free Man in Paris").
Ennio Morricone
Various Artists: We All Love Ennio Morricone (Sony Classical). A wild one, starting off with Celine Dion (!) on "I Knew I Loved You" and continuing with Bruce Springsteen ("Once Upon a Time in the West"), Metallica ("The Ecstasy of Gold"), Roger Waters ("Lost Boys Calling"), and Quincy Jones/Herbie Hancock ("The Good, the Bad, and the Ugly"), along with classical stars Renée Fleming, Yo Yo Ma, and Andrea Bocelli.
Laura Nyro
Judy Kuhn: Serious Playground: The Songs of Laura Nyro (Ghostlight). Nyro would have turned 60 last year. In commemoration, Broadway actress/singer Kuhn offers this set, based on her sold-out concert at the Lincoln Center American Songbook Series in January 2007.
Buck Owens
Dwight Yoakam: Dwight Sings Buck (New West). At last, a full album of the mentee singing the mentor.
Pixies
Various Artists: Dig for Fire: A Tribute to Pixies (American Laundromat). They Might Be Giants, OK Go, Mogwai, British Sea Power, the Rosebuds, 10 more. And you can get 7 more more on a bonus EP, available exclusively via iTunes.
Elvis Presley
Cyrus Chestnut: Cyrus Plays Elvis (Koch). Quoting the pianist: "To me, jazz is about creation or interpretation. When I record someone's music, it is not my intention to imitate or recreate it. That has already been done. In the words of the great Betty Carter, one must 'find something new.' I do not need to recreate Elvis. There are impersonators that do that. I listened, and here is my take on it." From "Hound Dog" to "In the Ghetto."
Lou Reed
Zeitkratzer: Lou Reed: Metal Machine Music (Asphodel). Yes, it's (according to some) the Worst Album Ever Made - now arranged for a 10-piece chamber group! Recorded live! In a CD+DVD set! With a guitar solo, liner notes, and a talk by Lou himself! Exclamation point!
Sigur Rós
Kronos Quartet: Kronos Quartet Plays Sigur Rós (Nonesuch). Available only on iTunes: an arrangement of "Flugufrelsarinn" ("The Fly Freer") from Agaetis Byrjun. Also included: "The Star Spangled Banner."
Ian Tyson
Various Artists: The Gift: A Tribute to Ian Tyson (Stony Plain). That's Ian of Ian & Sylvia, of course, honored here by the likes of Jennifer Warnes, Gordon Lightfoot, Chris Hillman, Tom Russell, Ramblin' Jack Elliott, and Blue Rodeo.
Dave Van Ronk
David Massengill: Dave on Dave (Gadfly). Says Massengill: "Dave Van Ronk was Zeus and Babe Ruth with a touch of lightning in your moonshine for breakfast." Said Van Ronk: "David Massengill took the dull out of dulcimer." This set has originals by both Daves plus songs that DVR "clearly made his own."
COLLECTIONS OF COVER SONGS
Paul Anka: Classic Songs: My Way (Decca). Not the kind of classics you may be thinking of. Rather: Cyndi Lauper's "Time After Time," Billy Joel's "I Go to Extremes," Joni Mitchell's "Both Sides Now," Bob Seger's "Against the Wind" . . . and the Killers' "Mr. Brightside"! He does end with "My Way" . . . with Jon Bon Jovi!
The Bad Plus: Prog (Do the Math/Heads Up/Telarc). The jazz trio's usual blend of originals and inspired covers, including Tears for Fears' "Everybody Wants to Rule the World," David Bowie's "Life on Mars," Bacharach/David's "This Guy's in Love with You," and Rush's "Tom Sawyer."
Marc Broussard: S.O.S.: Save Our Soul (Vanguard). The soul in question for this singer: classics by Marvin Gaye, Al Green, Stevie Wonder, Otis Redding, and more.
Cake: B-Sides and Rarities (Upbeat). A few originals, but a buncha covers, too, from Sinatra ("Strangers in the Night") to Sabbath ("War Pigs") - plus Buck Owens and Barry White. Complete with scratch-and-sniff booklet cover!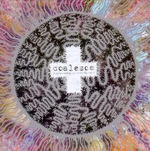 Coalesce: There Is Nothing New Under the Sun (Hydra Head). Speaking of Black Sabbath . . . these guys have reissued/updated their 1999 EP of seven Led Zeppelin covers by adding Sabbath's "Supernaut," two Zep reduxes ("Thank You," "That's the Way"), and other stuff.
Dion: Son of Skip James (Verve Forecast). Following up Bronx in Blue, Dion's still got the blues, as in Robert Johnson's "Preachin' Blues," Junior Wells's "Hoodoo Man Blues," and Willie Dixon's "My Babe" and "Hoochie Coochie Man." Changes of pace: Chuck Berry's "Nadine" and Bob Dylan's "Baby I'm in the Mood for You."

Kenny "Babyface" Edmonds: Playlist (Mercury). Mostly covers, including Jim Croce's "Time in a Bottle," Eric Clapton's "Wonderful Tonight," Bob Dylan's "Knockin' on Heaven's Door," the late Dan Fogelberg's "Longer," and James Taylor's "Shower the People" and "Fire and Rain."
Aretha Franklin: Jewels in the Crown: All-Star Duets with the Queen (Arista). Two new tracks - "Put You Up on Game" with Fantasia and "What Y'All Came to Do" with John Legend - fill out this compilation of previously released tracks, from "Jumpin' Jack Flash" (Keith Richards) to "Sisters Are Doin' It for Themselves" (Eurythmics). Other partners: from George Michael to Michael McDonald, from Mariah Carey to Mary J. Blige.
Hayseed Dixie: Weapons of Grass Destruction (Cooking Vinyl). The onetime AC/DC-centric bluegrass boys continue to branch out, with the Beatles' "Strawberry Fields Forever," the Rolling Stones' "Paint It Black," Judas Priest's "Breaking the Law," the Sex Pistols' "Holidays in the Sun," and . . . Scissor Sisters' "I Don't Feel Like Dancing." Plus originals.

Queen Latifah: Trav'lin' Light (Verve). Her second album of pop/R&B/jazz staples, featuring Peggy Lee's "I Love Being Here with You," Phoebe Snow's "Poetry Man," 10cc's "I'm Not in Love," the Pointer Sisters' "How Long," Nina Simone's "I Want a Little Sugar in My Bowl," Sarah Vaughan's "I'm Gonna Live Till I Die," and the Billie Holiday-referencing title track.
Raul Malo: After Hours (New Door/Universal). Former lead singer of the Mavericks does 10 classic country hits, from "Cold, Cold Heart" and "Take These Chains from My Heart" to "Crying Time" and "For the Good Times."
Barry Manilow: The Greatest Songs of the Seventies (Arista). Mostly the early Seventies: "Bridge Over Troubled Water," "The Long and Winding Road," "You've Got a Friend," and so forth. Plus 6 self-covers, subtitled Acoustic Manilow, including "Mandy" and "I Write the Songs."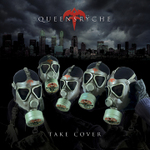 Queensrÿche: Take Cover (Rhino). The expected bombast (Pink Floyd's "Welcome to the Machine," Queen's "Innuendo," Black Sabbath's "Neon Knights") but some interesting selections, too, such as Buffalo Springfield's "For What It's Worth" and, from Jesus Christ Superstar, "Heaven on Their Minds."
Bar Scott: A Little Dream (barscott.com). Upstate New York singer/songwriter does 13 standards accompanied by piano and upright bass, with tracks like "The Nearness of You," "Dream a Little Dream of Me," "For All We Know," "Two for the Road," and "The Man I Love."
The Section Quartet: Fuzzbox (Decca). Produced by Linda Perry, "the loudest string quartet on the planet" tackles Led Zeppelin's "Heartbreaker," David Bowie's "The Man Who Sold the World," Soundgarden's "Black Hole Sun," Radiohead's "Paranoid Android," the Strokes' "Juicebox," Queens of the Stone Age's "No One Knows," the Yeah Yeah Yeahs' "Phenomena" (this one produced by Jon Brion), and more.

The Brian Setzer Orchestra: Wolfgang's Big Night Out (Surfdog). Yes, as in Mozart, whose Eine Kleine Nachtmusik is transformed into the title track. In fact, for the entire album, Setzer "transforms classical melodies into rock & roll masterpieces" (it sez here), such as turning Beethoven's Fur Elise into "For Lisa," Tchaikovsky's 1812 Overture into "1812 Overdrive," Strauss's Blue Danube Waltz into "Some River in Europe," and Wagner/Mendelssohn themes into "Here Comes the Broad."
Shaw-Blades: Influence (VH1 Classic/Fontana). Just what it says, from "Time of the Season" and "Summer Breeze" to "Dance with Me" and "I Am a Rock." For more on this, check out Mike Mettler's blog below on the "Best CDs of 2007: The Ones That Got Away."
Jake Shimabukuro: My Life (Hitchhike). He's a "ukulele wizard," and there are 6 twists on this EP: "Time After Time," "Going to California," "In My Life," "Over the Rainbow," "Here, There, and Everywhere," and Sarah McLachlan's "Ice Cream."
Shivaree: Tainted Love: Mating Calls and Fight Songs (Zoë/Rounder). "Ambrosia Parsley, semi-popular mistress of love, teams with her ever-changing cast of Shivarettes to release a record that takes a sexy swing through the classic American Songbook of Love & Devotion" - from Phil Spector's "Paradise" and Chuck Berry's "I Wanna Be Your Driver" to Rick James's "Cold Blooded" and Nikki Sixx's "Looks That Kill."
Patti Smith: Twelve (Columbia). You might expect stuff like "Gimme Shelter" and "Smells Like Teen Spirit." But then there's "Everybody Wants to Rule the World," along with the likes of "The Boy in the Bubble" and "Within You Without You." . . . "Are You Experienced?" indeed!
The Temptations: Back to Front (New Door/Universal). The classic pop and R&B covers here include Sam & Dave's "Hold On, I'm Comin'," the Staple Singers' "Respect Yourself," the Bee Gees' "How Deep Is Your Love," and the Doobie Brothers' "Minute by Minute."
Tesla: Real to Reel (Tesla Electric Co. Recordings/Ryko). Classic Rock from the '60s and '70s - "recorded through a vintage Neve console directly to Ampex 456 analog tape to capture the purity of these timeless and legendary songs." Highlights of the admirably cool lineup: Deep Purple's "Space Truckin'," the James Gang's "Walk Away," the Guess Who's "Hand Me Down World," Robin Trower's "Day of the Eagle," the Temptations' "Ball of Confusion," and UFO's "Rock Bottom."
Frankie Valli: Romancing the '60s (Universal Motown). That he does, on such tracks as "My Cherie Amour," "Spanish Harlem," "What a Wonderful World," "This Guy's in Love with You," "Sunny," and - with the cast of Jersey Boys - "On Broadway."
Washington Symphonic Brass: Carmina Burana & Other Delights (Warner Classics & Jazz). The "other delights" include the "March to the Scaffold" from Berlioz's Symphonie Fantastique, selections from Bizet's Carmen, "Nessun Dorma" from Puccini's Turandot, and "Nimrod" from Elgar's Enigma Variations.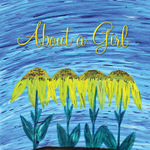 AND THEN THERE'S THE MISCELLANEOUS, UNCLASSIFIABLE STUFF . . .
Various Artists: About a Girl (FDR). "Features indie, power-pop, and garage-rock bands covering the greatest all-time rock & roll songs with a girl's name in the title and chorus." To wit: "Brandy," "Alison," "Elenore," "Victoria," "Rosalita," "Julia," "Beth." Not to mention "Sweet Jane," "Queen Jane Approximately," and "Whole Lotta Rosie." The bands rounded up by this New Jersey label include the Dipsomaniacs, Trolleyvox, and the Successful Failures. A portion of the proceeds will benefit the Pennsylvania Breast Cancer Coalition.
Various Artists: Every Child Deserves a Lifetime: Songs from the "For Our Children" Series (Shout! Factory). A portion of these proceeds will benefit the Elizabeth Glaser Pediatric AIDS Foundation. Sting, Bette Midler, Faith Hill, and Brian Wilson are here - along with Bob Dylan doing "This Old Man" and Bruce Springsteen on "Chicken Lips and Lizard Hips."
Various Artists: Give Us Your Poor (Appleseed). Yet another multi-artist benefit CD, this one to help the titular program, a nonprofit campaign to educate the homeless. The material, selected by Natalie Merchant, was solicited from the nation's network of homeless shelters and then given to the likes of Bruce Springsteen and Pete Seeger ("Hobo's Lullaby"), Sonya Kitchell ("So Lonely"), and Madeleine Peyroux ("I Think It's Going to Rain Today"). Merchant herself does "There Is No Good Reason," written by a 15-year-old girl.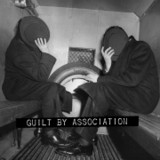 Various Artists: Guilt by Association (Engine Room). As in guilty pleasures! Luna does Paula Adbul ("Straight Up"), the Mooney Suzuki does Cher ("Just Like Jesse James"), Superchunk does Destiny's Child ("Say My Name"), Mike Watt does Blue Oyster Cult ("Burning for You"), and Petra Haden does an a cappella version of Journey's "Don't Stop Believin'."
Various Artists: A Place for Us: A Tribute to 50 Years of "West Side Story" (Masterworks Broadway). For details, see my West Side Story blog below.
P.D.Q. Bach: The Jekyll & Hyde Tour (Telarc). Part P.D.Q., part Peter Schickele, this live recording - the first P.D.Q. album in 12 years - includes the Four Next-to-Last Songs, the String Quartet in F Major ("The Moose"), and the rock & roll settings of Shakespearean speeches. With liner notes by the professor.
Arturo Stable: Notes on Canvas: Jazz Portraits of My Favorite Paintings (Origen). That's right: a musical tribute to paintings, such as Picasso's Guernica, Monet's Impression/Sunrise, Da Vinci's Gioconda (er, Mona Lisa), Van Gogh's Self Portrait, and Dali's Clock Explosion. Percussionist Stable is joined by, among others, David Sanchez and Paquito D'Rivera.
LATEST VIDEO