Podcast 65: Jon Iverson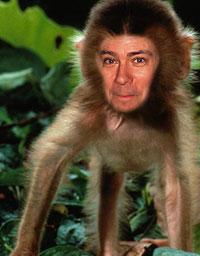 Our own Jon Iverson—musician, radio DJ, and web monkey for UltimateAVmag.com, HomeTheater.com, HomeTheaterDesignMag.com, Stereophile.com, and InnerFidelity.com—discusses the changing media-distribution landscape as we move away from physical media toward online streaming and downloading. He also talks about the advantages of in-home media servers, the problems of copy protection and artificial scarcity, his decision to make his music available for free, answers to chat-room questions, and more.
Run Time: 58:34
Click here to listen to this podcast.
Jon Iverson writes about music servers and digital processors for Stereophile magazine, and his audiophile editorials and product reviews can be found at Stereophile.com. In his role as self-titled web monkey for Source Interlink Media, Jon maintains the websites of the company's home-entertainment group, including UltimateAVmag.com, HomeTheater.com, HomeTheaterDesignmag.com, InnerFidelity.com, and Stereophile.com.
A lifelong audiophile, Jon was the owner/partner of Audio Ecstasy, a high-end audio retailer in San Luis Obispo, California, for 10 years. He's also an accomplished musician with a self-recorded CD, Alternesia, on the MA Recordings label.
Here's the YouTube video of this podcast: