Orange Amps unveils its PC-in-an-amp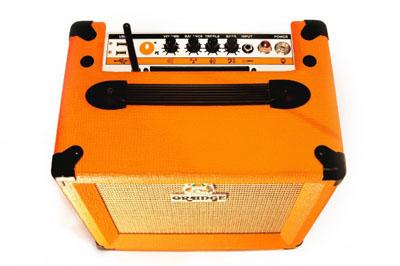 This might very well be a first. Orange Amps has just announced a PC division to its company, which will produce computers built into Orange amp cases.
While the "OPC" isn't an actual amp, it does feature a very large internal speaker, so you can play back media without having to plug in any sound device. The PC isn't a supercomputer, but its 4 GB of DDR2 RAM, 500 GB of storage, and internal GeForce 9300 graphics processor (or optional ATI Radeon 5670 video card), it's a functional system that should be able to handle most tasks.
Orange hasn't announced pricing for the OPC, but plans to release it in June.
— Will Greenwald
[Source: Gizmodo]
LATEST VIDEO
WHERE TECHNOLOGY BECOMES ENTERTAINMENT