Oops
In the November issue, we mistakenly measured the Paradigm UltraCube 12 as part of the Paradigm system instead of the Seismic-10 that was mentioned in the review. The correct measurements are below.
—
GM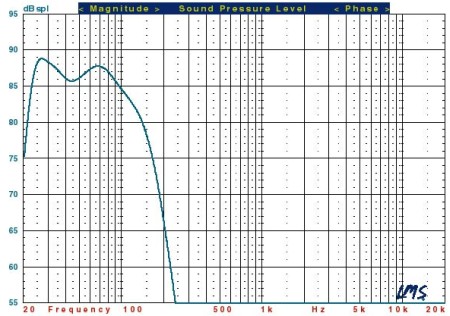 HT Labs Measures: Paradigm Seismic-10 Subwoofer
This graph shows the quasi-anechoic (employing close-miking of all woofers) frequency response of the Seismic-10 subwoofer (blue trace).
The Seismic-10's close-miked response, normalized to the level at 80 Hz, indicates that the lower –3dB point is at 23 Hz and the –6dB point is at 21 Hz. The upper –3dB point is at 106 Hz with the Subwoofer Cut-Off Frequency control set to maximum and the Bass Contour control set to 0dB. —MJP
WHERE TECHNOLOGY BECOMES ENTERTAINMENT