Olevia 747i 47-inch LCD HDTV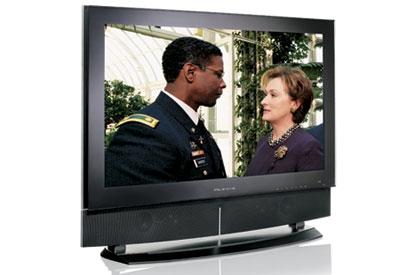 Say you're a relatively new TV company trying to make a dent in the U.S. market. When selling a product that's become as intensely commoditized as flat-panel LCD sets, you'd do well to find a hook, and fast. Blowing out units at ultra-cheap prices is one way to go, and Olevia has made national headlines for doing just that and shaking up the flat-panel biz. But it's taking a surprisingly different tack with its new high-performance 1080p panels, including the new $3,500 Olevia 747i 47-inch LCD HDTV.
What does this set have that other LCDs lack? The main feature is Realta HQV processing from Silicon Optix. Among the many benefits that HQV brings is clean, reliable deinterlacing of standard-def 480i and high-def 1080i programs, with motion-adaptive processing (which helps pictures stay sharp in scenes containing movement), and sophisticated noise reduction. Some other high points include dual digital tuners, HDTV-capable picture-in-picture, and user-upgradable firmware (via a USB port). Obviously, this Olevia is not an ordinary LCD.
Cosmetically, the 747i looks as good as (if not better than) any other LCD I've tested. Like sets from another high-end brand (one that begins with S), the entire front is covered by a glass sheet, but in this case the glass extends only out to the bezel edge and not beyond, giving the panel a more compact, subdued look that I prefer. The set comes with bottom-mounted speakers that can be detached or remounted on the side.
A wide range of inputs is located on the TV's side panel. Besides a pair of HDMI jacks, you get two component-video inputs and a VGA connection that doubles as a third one. There's also an RS-232 port for home control systems. And it has both optical and coax digital audio outputs to route Dolby Digital from off-air high-def broadcasts to an outboard receiver. There's even a subwoofer output!
There's nothing extraordinary about the Olevia's remote, but it's backlit and well-organized. My main gripe was the tiny keys near the bottom - I had to pull my eyes off the screen for several seconds to make sure I was hitting the correct one. You toggle through the set's 11 inputs with the Source button, which can be time-consuming. Likewise, you toggle through the display modes with the Aspect button; choices include a 1:1 option that displays the incoming signal with no scaling.
LATEST VIDEO