A New Use for Vintage TVs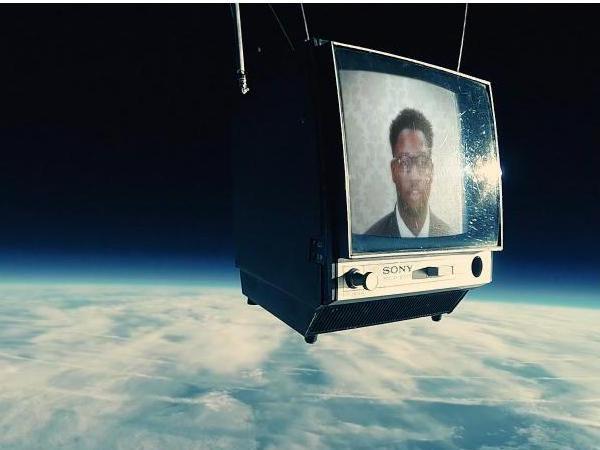 In what may be the most creative (and craziest) stunt for a music video, UK director
Joe Connor
hitched a pair of vintage Sony TVs to a weather balloon with GoPro cameras in tow and sent them to orbit. All to promote the song "Call You Home" by
Kelvin Jones
. A YouTube post of Jones singing the song went viral last year, eventually leading to a deal with Sony Music.
From Connor's post on Vimeo:
Yup, that really is a TV in space, for real. I created this video by sending a vintage Sony TV into orbit on a weather balloon provided by Sent Into Space, surrounded by cameras so as to capture this spectacular footage hovering above the Big Blue Marble itself

More precisely, it took two launches—both from Snowdonia in Wales, with two identical TVs, with each launch providing the opportunity to rig the GoPros in different positions.

I'm pleased to say that all TVs in this music video were harmed as they crash-landed back to earth. We sent the TV off from Snowdonia and it landed in Bury, Manchester— taking in my hometown of Warrington on the way which can be seen in the promo. I'm proud to say that the TV got 99.997% above the atmosphere—it cleared the Armstrong line by nearly double (Line is at 19km we got to 34km)
As for Connor's comment about the crash-landings, chalk it up to British humor. Gotta give the guy credit for pulling off this awesome feat—even if it did mean sacrificing a couple vintage TVs.
Check out the video…and the song: