New Music for September 4, 2012: Retro Sessions for All Ages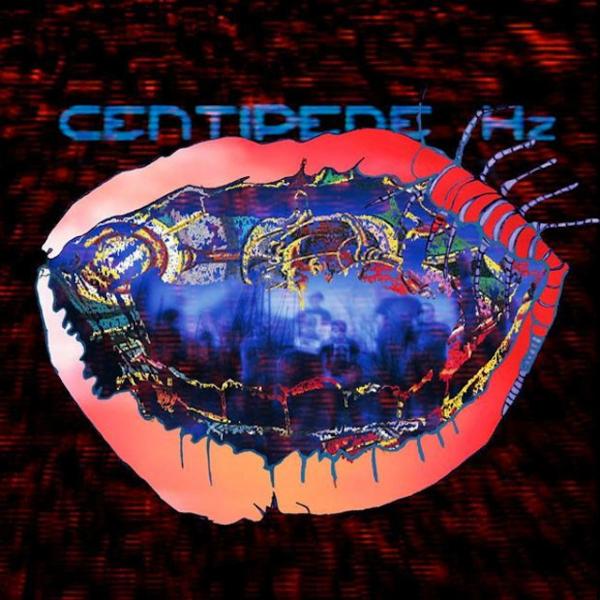 Animal Collective Centipede HZ
New Release (Domino)
The latest from the surprisingly popular Baltimore-by-way-of NYC experimental pop outfit finds them continuing on in the rich vein of Residents-meets-Beach Boys cut and paste lunacy they've been pursuing since Merriwether Post Pavilion. "Applesauce" pours on the multitracked vocals, and "Father Time" is as catchy an anthem as anything AnCo has yet turned out - sort of like something a more cheerful Gary Numan might have come up with. Straddling the line between sonic experiment and pop tunecraft has been on the post-punk agenda since there was punk to begin with, and Avey Tare, Panda Bear, Deakin, and Geologist are maintaining the balance about as well as anybody these days. Sonically, there's no clear instrumental division of labor, nor is the accent on polished vocal tones. Everything has equal weight here; drum machines, samples, synths, and sheets of processed sound all compete for the foreground - natural's not in it. Maybe it's not audiophile-friendly, nut so far as it represents what the band's going for, this makes a whole lot of sense. It's a collective, after all.
Deerhoof Breakup Song
New Release (Polyvinyl)
Probably the prettiest thing yet to come from Deerhoof; Breakup Song finds the noisy San Franciscans in a poppy mood (it's more inside than Friend Opportunity, its closest precedent), toning down the hyperkineticism in favor of the songs. "Fete d'Adieu" provides the missing link between Cheap Trick and Stereolab you always suspected might exist somewhere. Looking for an easy way in to the Deerhoof catalog? This is probably your best bet. "Zero Seconds Pause" flirts with straight disco (though with a somewhat more jarring soundscape), while "Flower" has a singsongy chorus that cheerleading squads might want to pick up on this school year. It's not all fun and games, though - the schizophrenic "To Fly or Not to Fly" has an overpowering outro that Slayer wouldn't disown. The mix is a lot more traditional this time around, event more so than on last year's Deerhoof vs. Evil, with Satonmi Matsuzaki's vocals front and center, and sounding about as much like a "real" singer as she ever has. Greg Saunier (one of the great unsung drumkit players of our time) is pretty restrained here, sharing sonic and arrangement space with sequenced percussion and loops. There's plenty of noise, still, mostly synthetic (the guitars sound almost Stonesy throughout, by comparison), but always in service to the tuneage.
Cat Power Sun
New Release (Matador)
Cat Power's first album of new material in more than a half-decade, Sun is a reflective outing with a coming-down feel. One imagines that you're watching the titular orb on the rise after a bit of a tough night. The hazy sonics (out-of-focus backing tracks, a little telephone EQ on the lead vocal on the opening "Cherokee") are in keeping with the lyrical content. Those expecting the low-key '70s-informed sound of Cat Power's run of covers records might be a bit surprised by the sonics here; the overall approach is consistently anti-naturalistic, with multitracked and processed vocals upfront in most every tune (and even a bit of foregrounded Auto Tune on "3,6,9"). There's rhythm programming throughout, which feels a little '90s to my ear, but makes sense given the shoegazey post-rave feel of the record.
Bob Mould Silver Age
New Release (Merge)
Another Bob Mould album, another return to form. On Silver Age Mould puts down the acoustic guitar and samplers in favor of a renewed electric trio. Here he's backed by a killer rhythm section in indie veterans Jason Narducy (bass) and Jon Wurster (drums), and both music and lyrics are as full of romance and bitterness as ever. Mould turns in an electric performance that might be the best-sounding thing he's done since Sugar, especially the lead-off single, "The Descent" which wraps up most of his previous rocking and rolling into one rollicking harmony-topped package. The rest of the album follows suit. Kickass.
Dave Stewart The Ringmaster General
New Release (Surfdog)
This star-studded blues-rock workout from the former Eurythmic and in-demand production superstar finds Dave Stewart in the company of a bunch of (mostly female) heavy hitters, from Joss Stone to Orianthi, and backed by a bunch of Nashville session vets, here sounding a little more like they were from Muscle Shoals - it's a stew of vintagey electric band workouts that hearken back to the '60s and '70s, not the '80s. Classic rock your bag? You want blistering playing with retro sonics? Stewart might be your ringmaster of choice.
The playing and production are exemplary throughout - but Stewart sings on most of these tracks, and though he does so confidently and tunefully, his workmanlike vocals (right up front in the mix), just can't compete with the likes of Stone or Alison Krauss. His strengths behind the scenes are without question, but he's never quite found himself vocally. Stewart has yet to find the sort of Hendrix/Townshend/Leonard Cohen workaround that'd turn him into a really stellar frontman, even on his own material.
LATEST VIDEO