New Music for September 18, 2012: Monsters Walk the Earth Again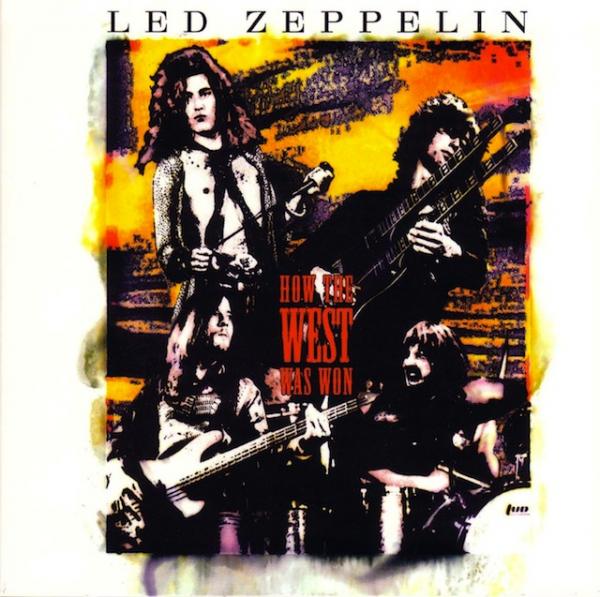 Gonwards and Upwards
A new collaboration between Peter Blegvad - of Slapp Happy/Henry Cow fame - and Andy Partridge (of XTC, for those of you who may have forgotten) is being released through XTC's own Ape House. Called Gonwards, this is the second time Blegvad and Partridge have collaborated, so anticipation is high (especially coming out almost literally on the tails of Partridge's fabulous collaboration with guitarist supreme Mike Keneally). The limited edition box set version will include a CD, DVD-Audio Disc, a booklet, signed certificate, and a card game drawn by Peter. Shipping October the 22nd, the box set will only be available through XTC's "Ape Records" shop or via Burning Shed (the distribution outlet promoting all things progressive music wise). The standard CD will be available through regular channels as a regular gatefold digipack CD or download. According to the pre-order site, the DVD-A includes "the full album in MLP lossless stereo, two exclusive audio tracks, films for five of the album's songs, and three full song mix kits (accessible from any computer drive)."The duo has already released a fun (and surreal) video supporting the album:
Joe Jackson Live on TV
Catch the 5-time Grammy nominee on his current tour supporting his fine The Duke album (a tribute to Ellington!). Live on AXS TV, September 25th at 8 p.m. EST.
Devolve Alive
Disc Live networks, one of the companies which creates physical CDs that fans can order before a concert and pick up on their way out, is handling the 2012 Devo tour! Woo Hoo. What's kinda cool is that they will also be issuing a vintage 1979 Devo concert with each NEW recording!
From their website:
"We will be recording select shows on DEVO'S 2012 tour and making these shows available to fans immediately afterwards on a slick double CD DigiPak. AND as an added bonus, we are including a NEVER BEFORE RELEASED recording of DEVO from 1979 in Bristol, UK! This unbelievable individually-numbered live collectors set will be available only until supplies run out, so you should reserve your copy today!"
Did I say Woo Hoo? Added incentive to go catch Devo live on their current tour.
Surround Sound, Alive and Well
The new 25th Anniversary Deluxe Edition of Michael Jackson's Bad contains a 5.1 surround sound mix of a live concert from Wembly (July 15, 1988). That is a pretty MAINSTREAM release, don't ya think folks? Get with it artists and fans. Surround is a kick ass way to listen, whether an immersive mix that puts you in the heart of the band or a "realistic" mix that places you 5th row center, its really a wonderful way to experience music and music video.
Jethro Tull's Thick as a Brick is coming out in 5.1 surround on DVD Audio, mixed by three-time Grammy nominee, Steven WIlson. Can't wait to hear this one as it is the album that WIlson wanted to remix into surround in the first place, his fave Tull album. Wilson's work on Tull's Aqualung last year was pretty stunning so we are eager to hear this puppy. You can pre order the CD+DVDA package from BurningShed.com There will be a deluxe package with a 2 LP version of TAAB and the sequel TAAB2 on 180-gram vinyl reissue including a reproduction of the original newspaper and much much more.
While we're celebrating the joys of surround, maybe you hadn't heard but there will be a formal release of the film of Led Zeppelin's now legendary one-off reunion show at the O2 Arena in England from December 2007. Called Celebration Day, In additional to a theatrical run in October, it will be out on multiple formats as of November 19. One would expect that this will be in 5.1 surround or better given the magnitude of the event - in which some 20 million people reportedly submitted orders for tickets to the show (the venue holds about 20,000 people) - so a lot of people will no doubt want to own this puppy.
If you haven't heard the DVD-Audio of Zep's ESSENTIAL archival release How The West Was Won, you really owe it to yourself to track it down. Jimmy Page pulled some seminal 1972 breakthrough concerts from Southern California and the band is on fire. The surround mixes are wonderful given these are live recordings from 1972. All in all, pretty stunning stuff. of course its kinda pricey via Amazon - collectors are selling it for a whopping $400!
But still its pretty cool, if you can find it.