New Music for November 27, 2012: Steals, Deals, and Reimagining the Past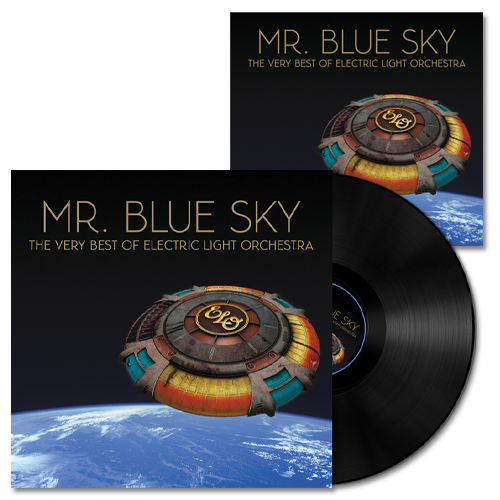 The Music Deals Never Stop...
Or so it seems as labels and retailers extend their groovy deals post Thanksgiving and into the December holiday season. Here are a couple cool ones we've heard about:
Ltd Edition VINYL from Wolfgang's Vault?
Yup. The heppest site for live archival music is now serving up limited edition 180-gram audiophile vinyl to attract new VIP memberships. If you were to buy a pressing like this from a label or store it would cost you at least $20 or more. So, for a bit more you get access to all this truly amazing music. Heck, I'm thinking of giving a friend a subscription just to get the spiffy vinyl of Thelonius Monk Live at Newport. Of course you can buy yourself a subscription which will give you access to the higher resolution audio streams as well as regular bargains on show downloads. Essential listening for live music fans.
Reggio/Glass Qatsi Trilogy Coming In Surround Sound from Criterion!
Well, its taken long enough but it seems as though we are finally going to get to see and hear all of the amazing films by Godfrey Reggio bearing Philip Glass's mesmerizing soundtracks in 5.1 DTS HD Master Audio surround sound! This writer has owned a DVD Audio Disc of Koyannisqatsi for years and can attest to the wonderment of being enveloped in the haunting, hypnotic score. Judging by the fact that there are already several fan preview reviews on Amazon, we know we are not alone in our excitement for this long overdue release. If Criterion's recent restoration of The Who's Quadrophenia is any clue - as well as the lovingly handled Jean Cocteau classic Beauty and The Beast (with Philip Glass's opera in 5.1 surround sound as an option) - our hopes are that this trio of releases will be stellar. We'll keep you posted as soon as we get our copies in hand! You can pre-order them now at Amazon.
Glass Reworks
Speaking of Philip Glass, it appears the artist is issuing his own remix album. It's up on iTunes already and there is a limited run of CLEAR vinyl available! From his site:
"Philip Glass _Rework is now available for pre-order! The set feature remixes of original Glass compositions by the likes of Beck, Dan Deacon, Cornelius, Tyondai Braxton, Amon Tobin, Memory Tapes, Jóhann Jóhannsson, Nosaj Thing, Pantha du Prince, Peter Broderick, Silver Alert, and My Great Ghost."
Sounds pretty cool! Order yours pronto.
The Ronettes in Hi-Fi : Spectorian Mono Grandeur
How do you "review" a record that is widely considered a rock and roll classic, a benchmark of modern production technique and a landmark recording by one of the greatest producers of our times?
Well, you start with the news that for the first time, thanks to the folks at Sundazed, we are getting to hear ...Presenting The Fabulous Ronettes on high quality super thick, dead quiet vinyl. I've read reports online of it being 200-gram but the label does not indicate as such precisely - it sure feels heavy!
That it's on dead quiet vinyl is crucial as original pressings on the Phillies Records label were notoriously noisy - Phil Spector reportedly cut many corners on his pressings (penny-wise and pound-foolish considering all that time he put into into creating the Wall of Sound that would change the world of pop music).
What you hear here is "that sound" he designed to jump out of a three inch a.m. radio speaker but sounding pretty amazing coming out of big stereo speakers. Drums resonate in huge natural studio reverb while sleigh bells and triangles tinkle with starry-night clarity. The sound of the backing track under "Baby I Love You" is a unified creature of its own - pianos, guitars, basses and percussion combine to create a distinct soundscape all its own (much in the way the Brian Wilson would create the sound of The Beach Boys several years later). Don't expect the kind of instrumental definition you might get on one of those pristine recordings like Jazz at the Pawnshop. No, this is the cohesive sound of a band making a very specific sound to support the melody - the song is the real star here.
Then there are the musicians on this album: pretty much the core of the Wrecking Crew, that group of stellar go-to studio musicians who played on the vast majority of pop and rock records coming out of Los Angeles in the 1960s. This list is a who's who: Larry Knechtel, Leon Russell, Don Randy, Al Delory and Harold Battiste on piano, Steve Douglas, Jay Migliori, Lou Blackburn, Roy Caton on horns; Ray Pohlman and Jimmy Bond on bass, Hal Blaine on drums; Barney Kessel, Tommy Tedesco, Carol Kaye, Bill Pitman and Vincent Poncia Jr. on guitar; Frank Kapp, Julius Wechter and Sonny Bono on percussion (yes, THAT Sonny Bono!).
I've heard many of these recordings before on the great-but-flawed Back to Mono box set put out some years ago on CD (early CD sound, plus I've read reports that the tracks were messed with using questionable noise reduction and such). I have a bunch of old Spector 45s too - arguably Spector's preferred format for this music, which sound real good if you can find them in good condition. But this is on LP and until we get one mastered at 45 RPM I suspect this series will be as good as these albums will get.
It really shines when you crank up your Hi Fi and put on side two for those classic initial beats of "Be My Baby." It sends shudders down the spine! Same goes for tracks like "Walking In The Rain," "(The Best Part of) Breakin' Up," "Baby I Love You" and more. Close your eyes on "You Baby" and it feels like Ronnie Spector is singing to you there in the sound booth.
These are all Brill Building classics by Spector and songwriting friends such as Elle Greenwich and Jeff Barry, Barry Mann and Cynthia Weil and others.
This album is part of a loving reissue series of early Spector-produced classics, presented in as close to its original incarnation as seemingly possible : we get original cover art, period-accurate disc labels and a pressing reportedly sourced from original mono master tapes. This is a very high quality reissue. It even comes in a plastic rice paper anti-static sleeve, revealing they were pressed at the acclaimed Quality Record Pressings plant in Kansas. I plan to pick up all the Phillies albums in this great Sundazed series.
Electric LIght Dreams
ELO cofounder, primary songwriter and legendary pop producer Jeff Lynne recently undertook a project to re-record many of the classic hits he did with his band back in the '70s. It was a noble quest: to leave a document behind presenting his definitive vision of how some his most beloved songs should sound, correcting numerous mistakes he'd made along the way as well as taking advantage of the lessons learned over 30-plus subsequent years as a superstar producer.
We purchased the nice heavy vinyl version of The Very Best of ELO and it is quite an accomplishment, indeed recreating -- pretty astoundingly accurately -- the sound and feel of the original full band recordings, with Lynne pretty much playing every instrument himself, ala Todd Rundgren.
Its a fine recording with a new previously unreleased track called "Point of No Return." Curiously, the thing that perplexes this listener is Lynne's attention to the recreating not only the sound of the original songs but also the compressed radio sound of those recordings. Its a bit boxy sounding for a 2012 recording that could have been greatlyopened up in the mix. That decision is really something only Jeff Lynne can answer for - it sounds like a missed opportunity to make these new recordings distinctly bigger and brighter than the originals.
The tracks that benefit the most from the process are the earliest ones. The new version of "Do Ya" is my favorite here as it rocks more than the version that appeared on ELO's 1976 smash hit album A New World Record, yet is cleaner than the original version Jeff cut with his pre-ELO band The Move. Its actually worth getting this album just for this and the new version of "10538 Overture" (from the very first ELO album) also chugs along at a less murky pace than the original hit. Its nice having a version of "Mr. Blue Sky" that just ends without going into that extended instrumental transitional piece as it does on the original album (Out of the Blue)
So far as value goes for the buck, you might as well pick up the original albums as they sound pretty great even in their original states. My copy on LP cost a whopping $21 without even a download code included, so its pretty steep as far as added value goes. But if you are a completist or a Lynne fanatic (and I am both) this album is essential.
LATEST VIDEO