New Music for August 21st, 2012: John Cale and Danger Mouse, Revisting R.E.M., and More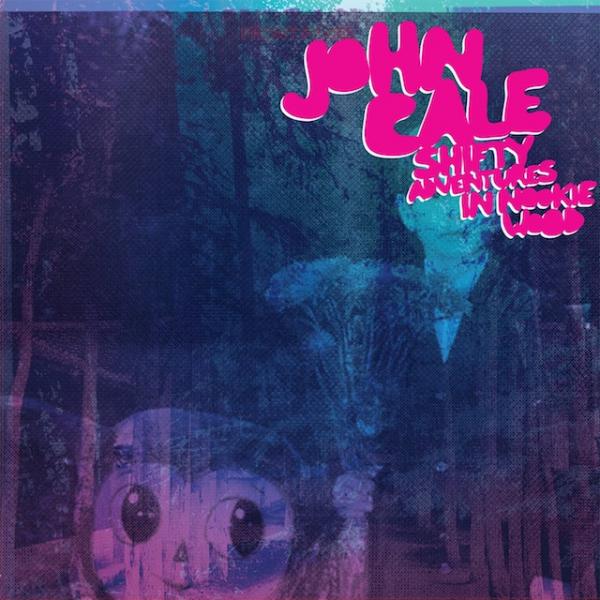 Greet the Document
R.E.M.'s breakthrough smash hit album, Document, is being reissued in September with deluxe packaging and a bonus live concert disc from the period. Yay! But. . . we gotta point out for those of you here in audiophile land, if you REALLY want to hear the album in its glory, seek out the out-of-print DVD-Audio or DualDisc version of this '80s classic, especially the DVD-A version, where you'll get the whole album in uncompressed 96 kHz/24-bit 5.1 surround sound, along with a PCM stereo mix at 192 kHz/24-bit resolution. Sure, it was a bit bright sounding at times (which may have had more to do with how the album was recorded than how it was mixed - it WAS the 80s, remember). but that is a minor price to pay for the joy of hearing the band envelop you in the sweet spot. Actually, all of the Warner Brothers-era R.E.M. albums were released in deluxe editions, that included a CD AND a DVD-Audio disc of the album in surround sound, all of which sound uniformly great. Those mixes are particularly beneficial on dense recordings like "Monster," which opens up remarkably to where you can really hear the band and the underlying songs, not just the gleeful buzz of arena-level amplifiers set to 11, firing on all cylinders.
Gnarls Velvety?
A new John Cale album is always exciting, especially since his last several studio albums, HoboSapiens and Black Acetate, were both excellent "returns to form," if you will. Reports are out about Cale's new album coming in October – called Shifty Adventures in Nookie Wood -that will include tracks done with Grammy-winning producer/multi-instrumentalist Danger Mouse (yeah, the guy from Gnarls Barkley). Who knows? While John probably won't be doing a cover of Cee-Lo Green's solo hit "F**k You" (though that would make sense and could be a bunch of fun), expect a sample-heavy outing with plenty of that vintage violence. The first single, "I Wanna Talk 2 U" (shades of Prince?) is up on SoundCloud for free streaming. We are looking forward to this one.
New Du Rising
A new Bob Mould solo album is always a welcome treat, this one coming in September hot on the heels of the great reissues of his '90s band Sugar. One new track has already been released for streaming on SoundCloud. And it's very, very cool, finding Bob Mould sounding very much like he used to. Now how about remixing those classic Husker Du albums to see if they can be made to sound as good as the music within. Just sayin'
Cocteau Alone
Liz Fraser, the former lead singer of The Cocteau Twins, is working on a new album (from reports in UK 'zine Mojo) after making a live appearance at England's Meltdown Festival. Ex-Genesis guitarist Steve Hackett is reportedly in her band! More as this develops. . . While this is great news, we're still waiting for that (in our dreams) re-release of the Cocteau's albums in surround. That would be a treasure. . .
Talk, Talk. . . More Talk
We've been hearing a lot of (if you pardon the pun) talk of late about how great Talk Talk was, probably triggered by audiophile LP pressings that have appeared in recent years. Fierce Panda records is releasing a tribute to Talk Talk, who hit big with its eponymous album and new-wavey title track in the early '80s but went on to produce several bonafide classic recordings which transcended the hit parade with their beauty and passion: "The Colour of Spring" and "Spirit of Eden." The tribute album will include contributions from Arcade Fire's Richard Reed Perry, Duncan Sheik, Linton Kwesi Johnson and many others. The label is even having a release party in London. Maybe a proper Talk Talk reissue series is in the works? Stay tuned. . .
Enter. . . But You May Not Ever Want to Leave
Do you love live music? Do you love rock and roll, jazz and blues? Then get thee over to Wolfgang's Vault, which is the official and legitimate repository for the archives of legendary concert producer and impresario Bill Graham (his birth name was Wolfgang, in case you were wondering), who recorded a majority of concerts at his venues and productions, probably subconsciously realizing he had the opportunity to preserve musical history (that might not have otherwise been documented) as it was being made. The Vault houses amazing concert recordings - of mostly soundboard quality - featuring artists ranging from Bruce Springsteen and The Kinks to John Sebastian, CSN&Y, REM, Muddy Waters, and Johnny Winter. There are even videos of shows up on the site you can watch for free - like this grainy, black-and-white, and still thrilling footage of Bruce Springsteen at the Capitol Theater in 1978. You can purchase downloads of many of the shows in MP3 and FLAC formats.
Resurrecting the Steel
Three LP reissues from Pantera, the much-missed Texas metal outfit, were released in late July by Rhino Records, and they're all on real solid, heavyweight vinyl with high-quality heavy cardboard covers and crisp full color artwork. The sound on the studio LPs is uniformly loud and crunchy on these records -- and by crunchy I mean they are kind of harsh sounding to my ear -- and that is probably how the recordings were meant to sound. Many metal records I've heard over the years seem to go for this sound, with a very flat sounding kick drum, tinny, snappy-sounding snares, treble-heavy electric guitar shredding and big "cookie monster" doom'n'gloom vocal stylings. Point is: don't buy this expecting the relatively warm tube amp tones of Jimi Hendrix of Eric Clapton or the majesty of Mastodon or Porcupine Tree.
The Pantera reissues thus far include: Reinventing The Steel, The Great Southern Trendkill and Official Live Pantera: 100 Proof #5. Of the three, I give the nod - believe it or not - to the live album, which presents the band in its full metal jacket splendor, amps set to 11 and crowds rocking out hard and loud. While I'm technically not sure WHY the live album sounds better, I suspect it is perhaps because the band is playing on a big concert stage, unconstrained by the acoustics of a recording studio. I'm just guessing here. Either way, if you like your Pantera on vinyl, these heavy - likely 180-gram - reissues will get your rock on just fine.
LATEST VIDEO