The Mobile TV PR Wars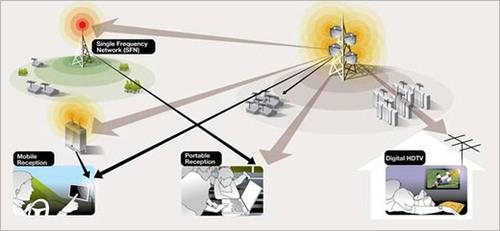 The state of mobile digital television is roughly where HDTV was more than a decade ago: Electronics manufacturers, broadcasters, and telecommunications giants are battling to be on the winning side of a unified standard. Among the contenders are Samsung and LG Electronics.
At last year's CES, Samsung grabbed the spotlight by proposing a way to broadcast digital TV to screens in vehicles. It called the system Advanced Vestigial Side Band or A-VSB.
This year LG highlighted its own version, which it calls Mobile Pedestrian Handheld or MPH. While each scheme purports to be compatible with ATSC, the digital television broadcasting system in the U.S., they're not compatible with each other.
So, when I ran into Bob Seidel, Vice President of CBS Engineering and Advanced Technology, on the show floor Sunday, I asked him which he preferred. "Verizon's," he quipped, referring to a recently launched system in which video is broadcast over Verizon's high-speed network to cell phones.
This afternoon I related Seidel's response to LG spokesman John Taylor, a veteran of the HDTV wars. "Oh," he remarked, Seidel "doesn't want mobile to take anything away from HD broadcasting," A-VSB and MPH each consume between three to five megabits of a DTV station's allotted 19.4 megabit bandwidth.
Later I was in my hotel room watching NBC Nightly News in high definition, with Brian Williams ensconced in a glass booth on the show floor. Reporter George Lewis joined him to show off a few of the purported 20,000 new gadgets at CES. One was a prototype MPH handheld TV. I'd snapped a picture of one in the LG booth just hours earlier.
As the segment concluded, I couldn't believe my eyes. There on the other side of the glass was a grinning John Taylor.
—Michael Antonoff
LATEST VIDEO