LG Stretching the Limits
Just when you finally figured out the difference between 16 x 9 and 4 x 3 screen, LG goes and shakes things up again. Maybe it's best that these new monitors are only available in the UK for now.
The new LG M3800S-BN and M2900S-BN are stretched display monitors designed for information displays such as train stations, airports and shopping malls. The displays are 38" and 29" screens. The M3800S-BN has a resolution of 1366 x 398 and the M2900S-BN has a resolution of 1366 x 480. Both have a 1,000:1 contrast ratio.

What else is unique about these monitors?

The screens can be displayed in either a horizontal or vertical position, and they can be linked together. That means that a single computer can control power, contrast, brightness and volume on both displays. As you might guess, there's a 15-pin D-Sub PC input in addition to analog and digital video inputs.
"We're excited about expanding our range with these two new products that offer monitor solutions not just for the home or office, but also for the commercial sector," says Fiona Landsberg, LG's marketing manager.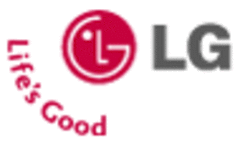 Leave it to LG and the Brits to stretch the boundaries on televisions.-Leslie Shapiro
Via PRNewswire
LATEST VIDEO
WHERE TECHNOLOGY BECOMES ENTERTAINMENT