LG Bedazzlers HDTV - Bling TV
LG wasn't content with their truly attractive Scarlet HDTV models. They just had to take it to the next level. Well, beauty is in the eye of the beholder, yada, yada, but have they gone over the top this time?
LG has teamed up with Swarovski, maker of designer crystal jewelry to jazz up a Design Art HDTV. The new Canvas Crystal X HDTV has 1,000 crystals covering the base of the stand.
While you might be distracted by all its sparkle-y goodness, you should know that it's still a great machine; 50,000:1 contrast ratio, 47-inch full-HD screen, and a price tag of a mere $3,194.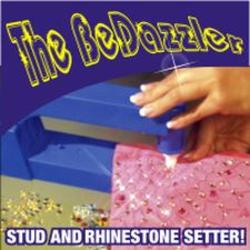 The Canvas Crystal X is already for sale in South Korea, but it's not known if this jewel will be sold in the US.
Diamonds, and Swarovski crystals are HDTV's best friend. -Leslie Shapiro

Story and photo Register Hardware
LATEST VIDEO
WHERE TECHNOLOGY BECOMES ENTERTAINMENT