Let's Take It Outside
You can make all the excuses you want, but there's really no good reason these days for not enjoying some form of A/V entertainment outdoors, whether you're listening to music or watching a video in your backyard, at the park, or on the beach. Allow us to inspire you with a dozen products guaranteed to enrich your outdoor experience…or adventure.
Inside and Out
It's easy to keep the tunes flowing when you walk out onto your deck with Riva Audio's Arena, a formidable speaker ($249) that handles hi-res audio up to 192 kilohertz/24 bits and supports streaming over your Wi-Fi/AirPlay/DLNA network or via Bluetooth when you're out of range. It's only 7 inches tall but packs a 50-watt amplifier and three drivers, each paired with a bass-boosting passive radiator. The payoff: Full-bodied sound from a speaker that goes mobile when you attach the optional 20-hour battery pack ($99). As a bonus, the Arena also supports Google's Chromecast platform, which makes it easy to stream tunes from just about any app you can imagine. Oh, and no worries when Uncle Joe knocks over his Sprite—it's splash-resistant. rivaaudio.com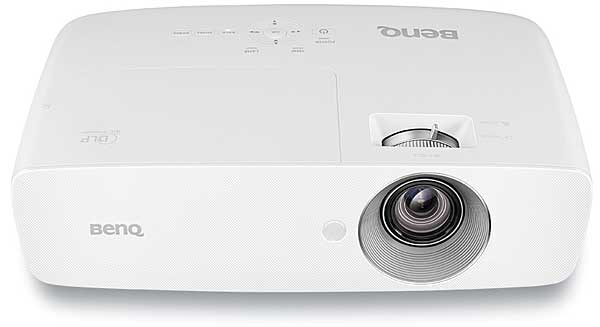 Light It Up
Whether you're headed for the patio of your vacation chateau or just hoping to enjoy an impromptu movie on a wall at wherever you happen to be, a portable projector may be in your future. Our light cannon of choice for big backyard screens is BenQ's compact HT1070 ($699, above), a 1080p DLP model, which Al Griffin praised for its accurate color and better-than-average contrast. With 2,000 lumens of rated output, it's bright enough to deliver a large, punchy picture and weighs only 6 pounds.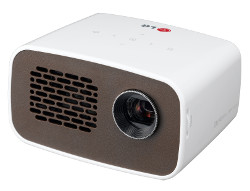 For truly portable applications where a smaller image will do, LG's positively tiny PH300 Minibeam LED pico projector ($400, right) is a good choice. This 720p model, rated for 300 lumens of output, has a built-in speaker and TV tuner—perfect for pulling in local games—and is powered by an internal battery that lasts more than two hours. Put your movie on a thumb drive, and you'll be ready for action with either of these projectors. benq.us, lg.com
Sonic Brick
V-moda's Remix ($300) is an outstanding mini Bluetooth speaker that will inspire you to pick it up and take it with you everywhere you go. Beyond its stylish appearance, excellent sound, and impressive build quality, it has a few tricks up its sleeve. You can connect two devices to it and toggle between them, use its built-in microphone to make calls or summon Siri (or Google Assistant) so you can control your music with voice commands, or access its secret weapon: a high-performance headphone amp powerful enough to drive even the most inefficient headphones to satisfying volumes. Battery life is around 10 hours per charge, and you can order Remix with aluminum or "vegan leather" top and bottom panels and personalize it with custom end caps and other options, including silver, gold, and platinum finishes. v-moda.com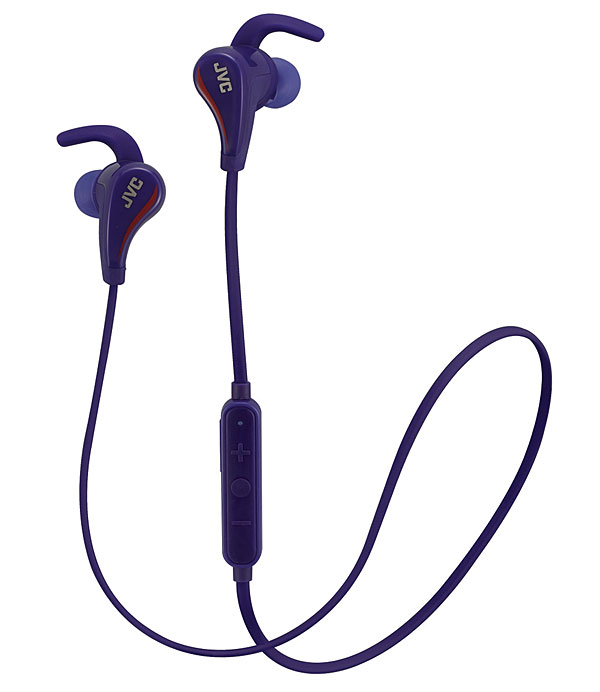 Sound Buddy
I don't know about you, but I hate wires—they're the last thing I want to mess with when I'm exercising or going for a jog. JVC's HA-ET50BT Bluetooth earbuds ($80) are a godsend for anyone with an active lifestyle. Besides being wireless and reasonably priced, they're sweat-/water-resistant, comfortable, and deliver impressive sound. Most important, the ET50s keep the music flowing for 9 hours on a single charge, and you won't have to worry about them falling out: Once the buds are seated in your ears, soft rubber "arms" hold them in place—all you have to do is choose a set of eartips that fit snug (several are provided). It's easy to adjust volume, skip tracks, or answer a call without looking, and a magnetic clasp keeps the buds around your neck when you're not listening. Available in black, purple, and yellow. jvc.com
Triathlete's Dream
Whether you're swimming, biking, running, or working out at the gym, Underwater Audio's Delphin wearable music player ($220) is your constant companion, motivating you even while you're torpedoing your way through the water; it will also track laps and split times. About the size of three saltine crackers and the weight of a golf ball, the rubberized player speaks Android and is rated for use up to 10 feet underwater. It supports streaming via Wi-Fi (perfect for the gym) and Bluetooth for connecting to wireless headphones, and its battery lasts about 4 hours. Of course, you'll need to download a few hours' worth of rousing music in advance of that triathlon, which is no problem since Delphin packs 8 gigabytes of memory unless you upgrade to the 16-GB model, which comes with a Bluetooth keyboard and external battery for $290. Both models include UA's Swimbuds Sport earphones. kickstarter.com, underwateraudio.com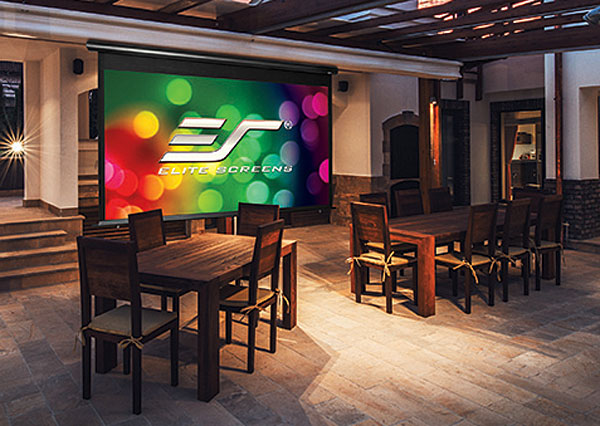 Backyard Drive-In
What's not to like about a 100-inch movie screen in your backyard (or campsite) on a warm summer night? Mate one of Elite's Yard Master 2 screens with a portable projector and simple sound system, and kick back to enjoy one of the coolest forms of backyard entertainment: watching movies on a huge screen under the stars. The portable version takes less than 5 minutes to set up thanks to its one-piece foldable frame with detachable legs and snap-on screen. No tools are required, and everything fits neatly in a padded carrying bag. Prices range from $186 to $374 for screens between 90 and 135 inches (diagonal). Manual and automatic drop-down versions are also available for permanent installations. What better way to get to know your neighbors? elitescreens.com
Go Ahead, Submerge Me
Yes, you can take Lemon's California Roll ($249) Bluetooth speaker with you when you go for a swim. Not that you would, but it's nice to know that this little sound cylinder can be submerged up to 3 feet thanks to its IPX7 "ingress protection" rating. And if you accidentally leave it baking in the sun all afternoon, no biggie—it's built to withstand temperatures up to 175 degrees. But the real coup d'état is the array of mini solar panels that can keep the tunes going for up to 20 hours with 7 hours' exposure to sunlight. There's also a standard micro USB charging port plus a built-in USB power bank for charging your other devices. Available in black, white, silver, blue, or red with a cloth or metal grille. lemon-california.com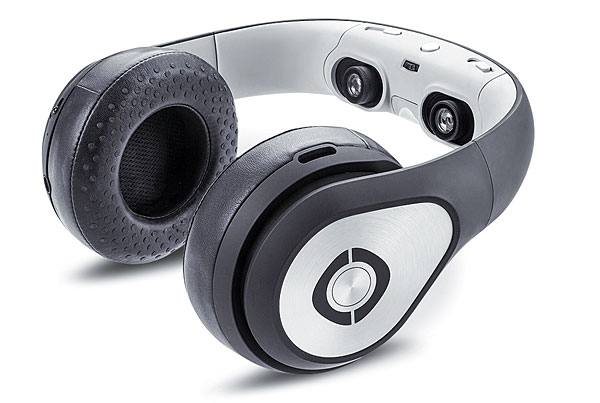 Take It Personally
If setting up a big screen and projector in your backyard or installing an all-weather TV on your patio doesn't do it for you, here's another option to consider: the Avegant Glyph ($499), a high-tech personal theater that goes wherever you go. Put on Glyph like a set of headphones and flip the headband down over your eyes so its patented optics can go to work, projecting images directly into your eyes. Light from a low-power LED is reflected off an array of 2 million microscopic mirrors after passing through a special optical assembly to mimic the way we naturally see. The system is compatible with a number of smartphones, tablets, laptops, and game consoles, and its optics are adjustable for optimal clarity. avegant.com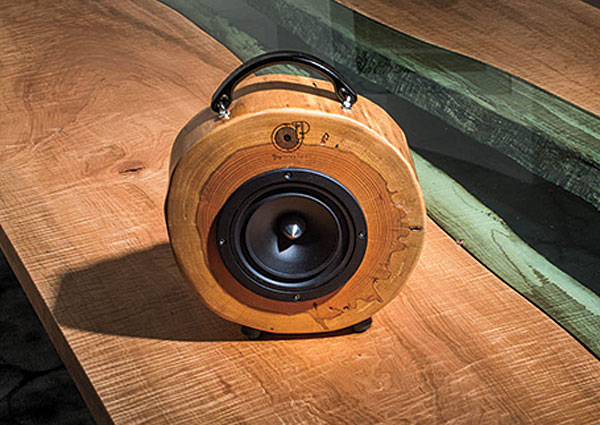 Let Me Roll It to Ya
You can't get any more outdoorsy than the Rockit Log, an utterly unique Bluetooth speaker hand-crafted by the Portmanteau Stereo Co. from wood abandoned by logging operations in (the not-so-picturesque parts of) British Columbia. Essentially a hollowed-out log with a 6-inch full-range driver and 60-watt Class D amplifier, each speaker is about 12 inches across and weighs around 12 pounds. Shunning lesser-quality logs, Portmanteau uses the same "soft tone" woods used to make guitars and violins: western cedar, fir, and hemlock. Battery life is rated at 10 hours, and a nifty grab-and-go handle makes it easy to move the sonic log around your patio, campsite—or wherever you happen to be. The Basic Rockit Log costs $370 (with clear or black stain), or you can design your own for $400. rockitlogs.com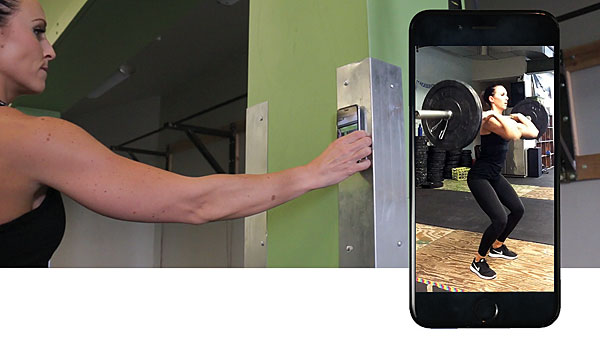 Look Ma, No Hands
Thrill-seeker Josh Holder was looking for an easy way to capture his next crazy stunt on video when he came up with the ShowOff Super Mount, a versatile mounting kit that turns any smartphone into a personal photographer. For $30 (with free shipping), you get a magnetic pack for quickly securing your phone to any metal surface, four sticky pads for attaching it to clothing and other surfaces—perfect for creating a makeshift bodycam—and a Bluetooth remote that lets you take photos and shoot videos from up to 30 feet away. The ShowOff Super Mount is a no-brainer for bungee-jumping, skydiving daredevils, but it's also great for everyday pursuits like taking selfies or converting your phone into a dashcam. Put one in your glove compartment. showoffyourlife.com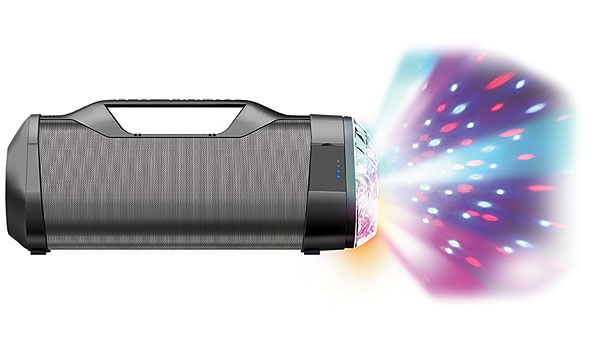 Party Animal
Backyard parties will never be the same. Monster has upped its game big time with the Superstar RaveBox ($450), an audacious step-up version of its killer Blaster Bluetooth Boombox, which made our Top Pick list last summer. The RaveBox delivers the same ass-kicking sound but adds a crazy kaleidoscopic lightshow guaranteed to get any party started…and keep it going for up to 12 hours on a single charge. The system is easy to move around thanks to its integrated handle, and when you buy it through monsterproducts.com, it's covered by an unheard-of lifetime warranty with "one time, no-fault replacement." Did I mention the lightshow is synchronized to the music? monsterproducts.com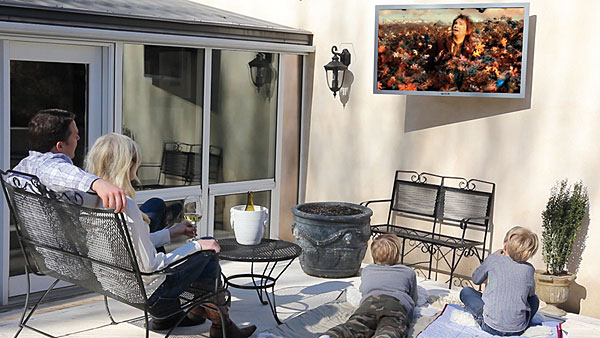 All-Weather TV
Your patio has comfortable seating and a nice grill, maybe even a fire pit. Wouldn't it be nice if you could stay outside and watch the game instead of retreating indoors? SkyVue's NXG all-weather outdoor TVs are rated to withstand temperatures between –24 and 140 degrees and come in a variety of screen sizes, ranging from a 32-inch "partial sun" model ($1,437) to an 80-inch "full sun" TV ($12,671). The sweet spot is the 55-inch model offered in nine versions—five 1080p and four 4K/Ultra HD with a rated brightness of either 500 or 700 nits; prices start at $2,999 and scale up to $4,999 for the OBX DS-700+, featuring protective glass bonded directly to the LED/LCD screen to avoid creating an air gap that traps moisture and collects dust. Nine outdoor-friendly colors are available. skyvue.com

SPONSORED VIDEO