Legal Eagles: Sirius/XM Merger Decision?
Talk about dragging your feet. It seems like years ago that XM and Sirius proposed a merger. The Justice Department approved the merger months ago, and finally, it looks like the FCC will reach a decision by the end of June. Finally!
In a report in the Washington Post, FCC chairman Kevin Martin admitted that the merger isn't on the June agenda, but says the commission could act by the end of the second quarter.
What's been the hang up?
Apparently, some government types aren't as excited about the mergers as others.
Two senators requested that the combined company gives up some of their radio spectrum to potential competitors. They are also asking the FCC to require XM and Sirius to open up to all manufacturers of satellite radio players.
Other demands that the FCC must consider is a la carte pricing and a temporary price freeze.
XM and Sirius are claiming that their merger isn't a violation of anti-trust laws because they're also competing against Internet radio, HD Radio, portable digital audio devices, and good old-fashioned AM/FM radio.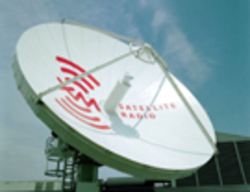 It should be noted that the FCC's original spectrum license granted to XM and Sirius contained the provision that the companies never merge. Oops.
The times, they are a-changing.-Leslie Shapiro
LATEST VIDEO
WHERE TECHNOLOGY BECOMES ENTERTAINMENT