For Japan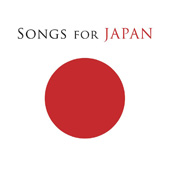 Another major aftershock has hit Japan - which, again, hits home the fact that the country needs our help.
Yesterday (April 6), Deutsche Grammophon/Decca released Classics for Japan, a digital-only collection of classical music. All proceeds will benefit the Japanese Red Cross Society. For more information and a purchase link, click here.
This follows the release on Tuesday (April 5) of the two-CD Songs for Japan. Previously available in late March as a download, it's on Sony's reissue imprint, Legacy Recordings, but it collects pop, rock, country, and rap numbers from all four major labels. Again, all proceeds will benefit the Japanese Red Cross. For more info, click here.
In the works: Jazz for Japan.
By the way, a particularly inspired choice on Songs for Japan is Queen's "Teo Torriatte (Let Us Cling Together)," the final track from the band's 1976 album, A Day at the Races. Part of it is sung in Japanese, and if you've never heard it . . . well, it's beautiful, and it may just bring a tear to the eye.
- Ken Richardson
LATEST VIDEO
WHERE TECHNOLOGY BECOMES ENTERTAINMENT