James Cameron's 3D vision will go to Mars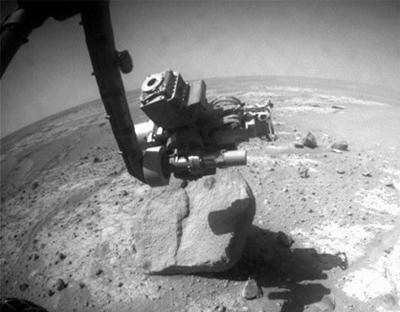 It sounds surreal, but Avatar's massive success could influence our real-life space program. According to CBS News, James Cameron has convinced NASA to use a 3D camera on its next Mars mission.
The Curiosity mission, set to launch next year, will feature a 3D camera mounted on its Mars rover thanks to Cameron's lobbying. NASA had planned to use a 3D camera for Curiosity in 2007, but it tabled the project due to budget and time concerns. Cameron convinced NASA administrator Charles Bolden to return to the 3D camera for the project, arguing that a 3D view of Mars would help the public connect with NASA's work. Malin Space Science Systems in San Diego is building the 3D camera to be used in Curiosity, and Cameron has now been listed as a "co-investigator."
— Will Greenwald
LATEST VIDEO
WHERE TECHNOLOGY BECOMES ENTERTAINMENT