GreenPeak Green Remote Controls
Green is the new black. We knew that already. It's great to see how companies are living up to their responsibility to reduce power consumption and save our planet.
GreenPeak is coming out with a new product line featuring wireless radio technology that uses so little power that the batteries run practically forever. These ultra low power remote controls are said to be quite "robust and reliable" according to GreenPeak.
These new remotes should be debuting at  . . .
CES in January. The company hasn't said yet if the remotes will be marketed under the GreenPeak brand name, or if they'll just be the technology behind the genius.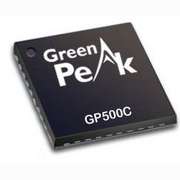 Green remote controls. Less batteries in the landfills is a good thing. Thanks GreenPeak. —Leslie Shapiro

LATEST VIDEO
WHERE TECHNOLOGY BECOMES ENTERTAINMENT