Geeks On the Run
Watch out Geek Squad. Wal-Mart's coming after you. During a media tour, one of Wal-Mart's senior vice presidents told the reporters that Wal-Mart is looking at different options. Installation and repair services are one of the options. Should Best Buy be worried?
Best Buy's Geek Squad -- you know, the guys with the pocket-protectors who you cheated off of in high-school science class -- are electronics specialists who will come to your home and install or fix your electronics and computer gear. Just what most folks need in this ever-changing world of technology.
Wal-Mart saw that market as an opportunity to compete head-to-head with Best Buy. Wal-Mart is also looking to woo more small business owners, and is converting a Sam's Club in Houston into a Sam's Club Business Center.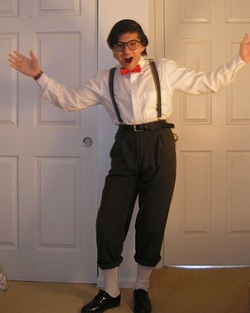 The Geeks are under attack. What's next? Revenge of the nerds?-Leslie Shapiro
Via MarketWatch
LATEST VIDEO
WHERE TECHNOLOGY BECOMES ENTERTAINMENT