GAME REVIEWS: NHL 2K6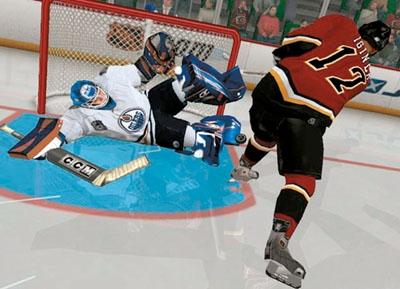 2K Sports (PS2, Xbox)
---
Game •••• Graphics/Sound ••••
After the lockout, try prying extra cash from a disgruntled hockey fan. Fortunately,
NHL 2K6
, at 20 bucks, is a smokin' deal. Hitting hardest is the franchise's new ProControl icon-based passing architecture, which allows you to string together coordinated passes or angle for an opportune one-timer. You can also stamp your team's style on each end of the ice with On-the-Fly Coaching. Progressive-scan widescreen breathes life into the improved animations (note both the wrist-shot modeling and the goalie's reaction), and 5.1-channel sound (on Xbox) bolsters the superb on-ice effects.
NHL 2K6
hoists the genre's trophy.
LATEST VIDEO
WHERE TECHNOLOGY BECOMES ENTERTAINMENT