GAME REVIEW: From Russia With Love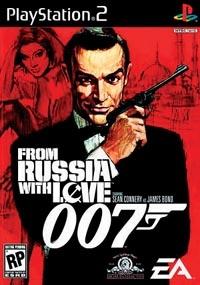 EA Games (all consoles)
---
Game •••½ Graphics/Sound ••••
For James Bond, things are always a bit shaken - but that's the way he likes it. This game has tons of gadgets, from laser-crammed wristwatches to suitcase copters. It also has a shiny veneer of 1960s style - not to mention new dialogue from the original 007 himself,
Sean Connery
. Like playing through the Indiana Jones stage show at Disneyland,
From Russia with Love
is dazzling, but it's all rigged, leading you through a set course of events. Shaken, yeah, but not stirring.
LATEST VIDEO
WHERE TECHNOLOGY BECOMES ENTERTAINMENT