Gadget Gary: The Bold and the Blackberry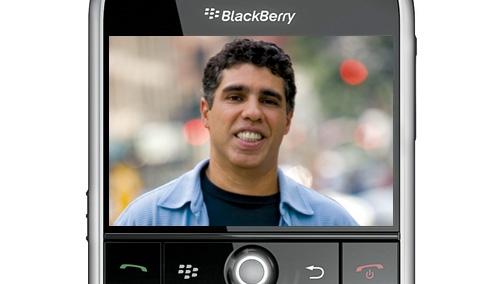 The first thing I noticed about the new Blackberry Bold ($300 with a 2-year AT&T contract and rebate; blackberry.com, att.com) when I took it out of the box was how good-looking it is. To steal a word from my mom, it's "snazzy." The Bold has a chrome rim and a leather back, but it's the screen that jumps out the most. And that's even before I turned it on.
Once fired up, the Bold's 2.75 VGA screen offers 480 x 320 resolution and a sharp, crisp picture. On it, I watched the trailer for the latest James Bond flick, Quantum of Solace, and it looked spectacular. And have I mentioned the stereo speakers? For a handheld device, they sound surprisingly clear.
BlackBerry has made some cool and helpful adjustments and additions to this model. The Bold uses a full HTML Web browser, and it puts the BlackBerry Storm to shame. It's the best BlackBerry browser I've seen yet. You can zoom in or out, choose between a page view or a column view, and use the cursor to move the page in any direction you like. The navigation keys are slightly bigger than on previous models, making them much easier to use.
The Bold uses a 3G network. It also uses Wi-Fi for places that may not have access to the 3G network. (You can automatically scan for a network or manually add one, depending on the situation.)
There are scores of little additions to the Bold that I love. A MicroSD expansion slot accepts up to a 16-gigabyte card - great if you want to use the unit for music playback. The Bold has Bluetooth and GPS, plus a BlackBerry Game Service that allows for multiplayer games. And a headphone jack sports a bunch of equalizer settings, something that's missing from too many like-minded devices these days.
I hear so many people raving about the iPhone (which is admittedly a great product to play with), but if you're a BlackBerry lover who needs a PDA like this for business or everyday use, the folks at parent company RIM have upgraded all of the parts you need - and given you a few more elements to have fun with. Blow over, Storm; the Bold is where it's at.
LATEST VIDEO