Elton John's Red Piano on Blu-ray
If you missed Elton John's The Red Piano show in Vegas, fear not. The show and songs are headed to Blu-ray and DVD, both sets also including two CD's of the live performance, to be sold at Best Buy stores.
The Blu-ray will feature 14 songs, including the classics "Candle In The Wind" and "Rocket Man" from the lavish production, complete with "baubles and balloons." Who doesn't love a nice bauble?
The Blu-ray and the standard-def DVDs have a documentary on the making of The Red Piano, including Elton John talking about how the show came to be.
Keep reading for pricing.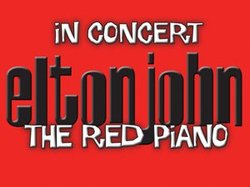 Best Buy is accepting pre-orders now, and the Blu-ray goes on sale October 28th. The DVD/CD set will sell for $24.99. The Blu-ray/CD high-def set will sell for just $5.00 more, at $29.99. Not a bad premium to see all the sequins and sparkle in HD. -Leslie Shapiro
LATEST VIDEO
WHERE TECHNOLOGY BECOMES ENTERTAINMENT