Denon Launches Wireless Home Subwoofer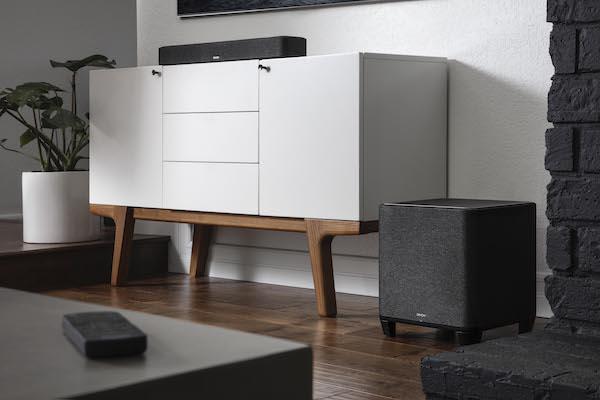 In her
recent review
of Denon's Home Sound Bar 550 soundbar,
Sound & Vision
's Leslie Shapiro commented that, while the bar had "good bass for its size…adding a wireless subwoofer would help." Fortunately, help has just arrived in the form of Denon's new Home subwoofer ($599), a Wi-Fi connected model featuring an 8-inch woofer housed in a sleek, compact enclosure that matches the Sound Bar 550's design.
HEOS Built-in allows for wireless pairing of Denon's subwoofer with the Home Sound Bar 550, as well as the company's Home wireless speakers when they are used as rear channels for a full 5.1 surround presentation. Denon's HEOS app lets listeners configure the sub's output level, low-pass filter, and phase settings to optimize performance. The app further provides access to Apple Music, Amazon Music HD, Tidal, Pandora, Spotify, and other music services when controlling Denon's home speakers, and it supports multi-room streaming.
The Denon Home Subwoofer is available now. For more info, visit the company's website.
WHERE TECHNOLOGY BECOMES ENTERTAINMENT