Control4 CA-10 Designed for Maximum Uptime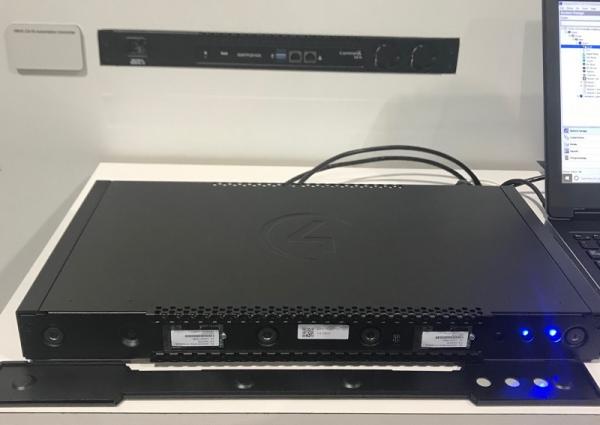 With automation controllers designed to run projects of
any
size, having a system failure can be catastrophic. In a large project, the failure of the main controller or processor could mean that lights don't work, security integration fails, surveillance cameras would be unreachable, and all the home's entertainment systems would also go offline. To ensure that these mega-projects keep working through either snow, rain, heat or gloom of night, Control4 unveiled its latest flagship controller, the CA-10 Automation Controller.
Shown here with its faceplate removed allowing access to the removable SSD bays, the CA-10 is designed for large and complex installations and features four times the processing power and memory of Control4's previous top-shelf controller, the EA-5. The CA-10 is also designed for 100% uptime with full redundancy on all critical system components. This includes dual cooling fans to ensure there is no shutdown due to thermal overload, oversized heatsinks with heat pipe technology to keep the system running cool, dual solid-state drives in a mirrored RAID configuration that are field replaceable, dual power supplies with automatic switchover, and dual gigabit Ethernet connections.
In the event of an issue, the CA-10 offers programmable dealer service notifications alerting the dealer before the customer is even aware of an issue, allowing them to troubleshoot the issue or order a replacement part.
According to Charlie Kindel, Control4 chief product & technology officer, "The CA-10 controller sits firmly at the high-end of our controller line ensuring there is no job too big for Control4."
The CA-10 also comes with a lengthy 5-year warranty and is available now for $4,000.