CES Day One: LG Press Conference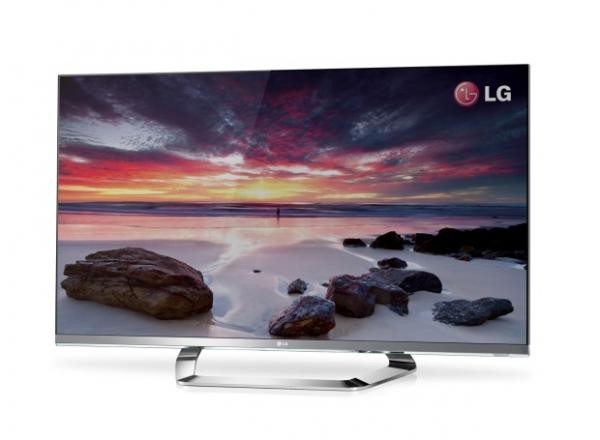 LG packed info about lots of new stuff into its CES press conference: refrigerators, phones, washer/dryer combos — you name it, they announced it. But the appliances I came to hear about were the TVs.
The company's Cinema 3D TVs, which use passive FPR technology, will now be available in screen sizes ranging from 55 all the way up to 84 inches. That's big! Bezel width has also been reduced to 5 mm or even less on some models. That's basically nonexistent: What you'll now see when you gaze at one of LG's new Cinema 3D TVs will be an image with almost no screen border.
The new Cinema 3D models are also Smart TVs with browsers that support HTML5 and Flash. And LG's magic remote handset for smart screen navigation has been upgraded with a control wheel and a voice recognition mode that allows users to enter search terms by speaking them out loud. There's also 3D gesture control (Magic Gesture), which lets you point at items onscreen and select them — kind of like what Xbox 360 does with Kinect.
In other smart TV developments, Google TV is back in a big way at CES, with LG announcing it will sell two series of models with the Google TV feature. (Look for more Google TV announcements in our other press conference coverage.)
The real attention-getters here, however, are LG's 84-inch Ultra Definition 4K (3480 x 2160-pixel) and 55-inch OLED TVs, which the company had previously announced. LG says it also plans to bring UD tech to 72- and 60-inch screen sizes. And the 55-inch OLED — a 4mm-thick, 3D model — is the kind of product that I hardly expected to see the light of day this soon.
All products should be available in 2012, at prices TBD. Look out for dispatches with more detail after I stop by LG's CES booth later on this week.
LATEST VIDEO