CES 2012 Press Day: Dish Network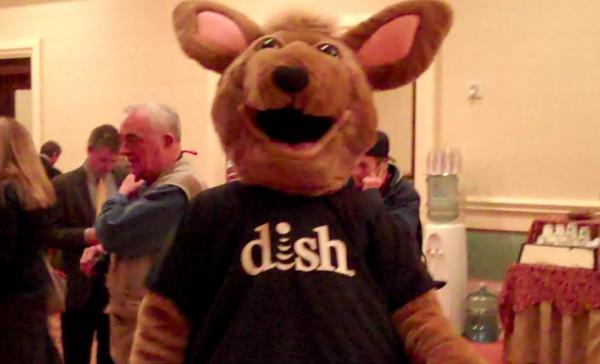 Dish Network would like you to know that most everything about the company is now new: new CEO, new DVR, even a new mascot (see video). To be sure, watching a CES press conference that kicked off with an executive cuddling a live baby kangaroo qualified for me as new.
The main story here is Dish's new DVR, the Hopper. This sleek box contains three tuners that record up to six shows simultaneously, and it has a huge 2 terabyte hard disk that holds up to 250 hours of HD. Dish claims the Hopper's 750 Mhz processor makes it the world's fastest DVR — no more slow, painful scrolling through endless channel lists. Also new from Dish is the Joey, a compact client receiver (it's about the size of a dollar bill) that streams programs from the DVR and has the same onscreen interface.
Dish's CES story is also about media — specifically, more of it. Blockbuster on Demand with its large (though not Netflix-large) library of titles now comes free with a Dish subscription. And a feature called Primetime Anytime gives you the last eight days of primetime HD programming on-demand. There's also Pandora Internet Radio and additional Sirius XM music channels (along with onscreen album cover art), all of which can be accessed independently from the Hopper or any Joey client, making a Dish setup something of a full-fledged multiroom music system.
Another detail that came out of Dish's conference — especially interesting for rural America — was an announcement that the company plans to bundle its TV service with Via-Sat broadband Internet access starting this summer. Bundles start at $79.98/month, making it more than competitive with similar packages from other TV/Internet service providers.
LATEST VIDEO