CES 2011: The Speaker Report
You might think that by now engineers would be out of ideas for speakers. After all, how many ways can you combine a woofer and a tweeter? But this year's Consumer Electronics Show proved there's still lots of life left in this category. In fact, I can't recall a past CES that showcased so many new speaker models, and this was the 22nd time I've attended the January show.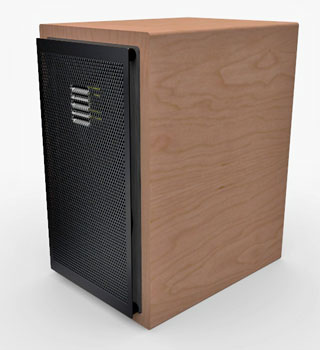 Martin Logan
Major minis
The 2011 CES saw the introduction of a whole bunch of intriguing new minispeakers, at prices from $300 per pair to 20 times that much.

Around 1990, Boston Acoustics' A-series minispeakers were widely regarded as the best you could buy for $300 per pair. Now the company has resurrected the designation with a slew of new designs. The least expensive is, again, $300 per pair (about $500 in early-'90s dollars); the new A25 has a 5.5-inch woofer, a 1-inch tweeter, and an elegant design with no visible fasteners on the front. MartinLogan's $799-per-pair LX16 minispeaker has a more recent pedigree; it's based on the company's superb Motion 4 bookshelf speaker of last year, but with a traditional wood cabinet.

PSB's Imagine Mini

PSB's Imagine Mini brings the winning industrial design of the Imagine series into a tiny two-way with a 4.5-inch woofer. The $700-per-pair speaker puts out solid bass for its size, and delivered superb vocal reproduction in PSB's demo. If you need more oomph, consider the Monitor Audio Gold GX 50, part of the company's new Gold line. The $1,800-per-pair GX 50 uses a ribbon tweeter similar to the ones found in the company's excellent Platinum series speakers.

If you want to spoil yourself with something more extravagant, try Totem Acoustics' $5,995-per-pair Fire, part of the company's new Element Series. Helped by a new 7-inch woofer built by Totem, the Fire delivered some of the best sound I heard at CES.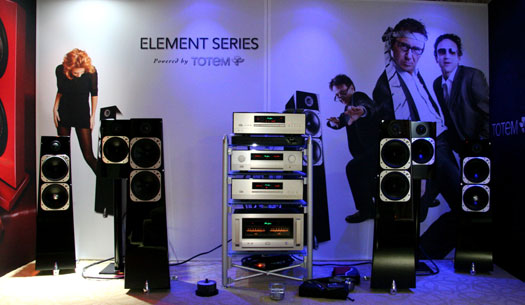 LATEST VIDEO