CEDIA Expo 2011: Speakers and Minisystems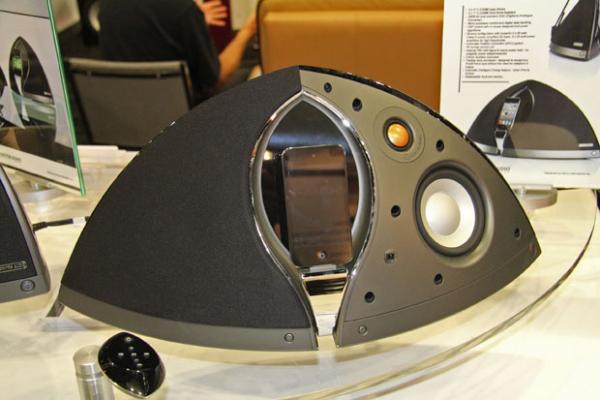 From an audio standpoint, the CEDIA Expo used to be little more than a showcase for in-wall speakers and other products built mainly for multiroom systems and custom home theaters. But with the decline in home sales over the last few years, the custom market isn't so hot anymore. Thus the focus at the Expo on such relatively mass-market items as iPod docks, bookshelf speakers, headphones, and soundbars.
No complaints from me. Nor, frankly, did I hear any complaint from the numerous speaker designers in attendance. They seem to like it when people can actually see the stuff they build, walk into a store and hear it, and-one would hope-rave about it. Sadly, these things don't happen much with in-walls.
A big upside of this trend for all of us is that we'll be enjoying iPod docks and soundbars that are much better than the quickly cranked-out, molded-plastic units that have dominated those markets in the past.
Here in the gallery you'll find a quick roundup - in alphabetical order (sorry, Wharfedale) - of some of the coolest speakers, soundbars, docks and headphones I saw at CEDIA. Most of these products will be shipping in October or November of this year, so keep an ear out.
LATEST VIDEO
WHERE TECHNOLOGY BECOMES ENTERTAINMENT