Canon Projector Firsts
Let's face it. It's hard for most of us to get excited about new projector technology. Hats off to Canon for their exciting news about two multimedia projectors that feature two world's firsts.
Topping off the list is the top-of-the-line REALiS WUX10. This is the world's first WUXGA-resolution (1920 x 1200) widescreen projector that uses LCOS (Liquid Crystal on Silicon) technology. LCOS is said to produce an exceptionally high-resolution image, superior to the image provided by an LCD projector. With a price tag of $12,999, the WUX10 is designed for professional use, but it could easily be used at home.
Take a look at the other world's first.
The new Canon REALiS SX80 is a 1400 x 1050 SXGA model that is the first projector to offer PictBridge connectivity, for just $3,999. PictBridge lets you connect directly to your PictBridge digital camera. Imagine watching your latest vacation pictures on this projector - impressive!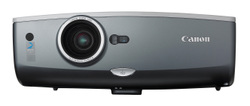 "We are seeing the world rapidly transitioning to high-resolution image display in every sector including HDTV, personal computers, DVDs and Web video, which raises the public's image-quality expectations," noted Yuichi Ishizuka, senior vice president and general manager, Consumer Imaging Group, Canon U.S.A. "For this reason, presentation professionals need high-resolution, widescreen, large-image display solutions that are affordable and compact. Answering this need are Canon's new REALiS WUX10 and REALiS SX80 Multimedia Projectors, which are breakthrough products that are totally manufactured by Canon and engineered to meet the demands of displaying high-resolution digital imagery."

Both projectors can display images from a PC or video source, with USB inputs and DVI-I interface for either Mac or PC. Both have an HDMI input for Blu-ray or a digital video camcorder - preferably a Canon model.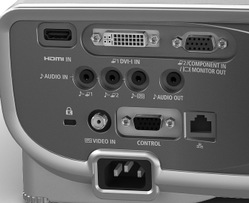 Canon's new projectors aren't the most exciting news story, but if you've been looking for a new projector, this is great news for you. -Leslie Shapiro

Canon U.S.A.


LATEST VIDEO