Bowl, or Bowl Not...Star Wars Bowling Balls
Star Wars fans get ready. A new way to show your allegiance has been developed by Viz-A-Ball Bowling Balls. An entire series of bowling balls with stunning images ranging from Darth Vader, Yoda, and C3PO are ready to roll. The Phantom Menace features Darth Maul on one side, and the duel between Maul ObiWan Kenobi and QuiGon Jinn on the other. Who needs the bowling game when the balls are this entertaining?
Keep reading for more options and specs.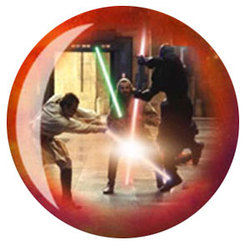 The Star Wars Strike Force bowling balls are available in 10, 12, 14, and 15 pound options. Retail prices run up as high as $299, but Amazon has them for around $90.00 each.
Not into Star Wars?  The balls are available in a ton of other options.  Your local MLB or NFL teams. Disney classics or new favorites. Harley Davidson logos or Barbie. Take your pick.
That one just gives me the creeps.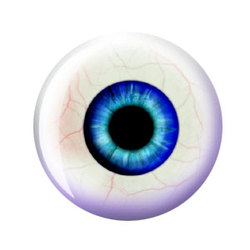 Of course, if you're gonna get the Star Wars ball, you need the matching bag. I wonder if you can get a matching lunch box too? —Leslie Shapiro
LATEST VIDEO
WHERE TECHNOLOGY BECOMES ENTERTAINMENT