Blu-ray Review: The Way Back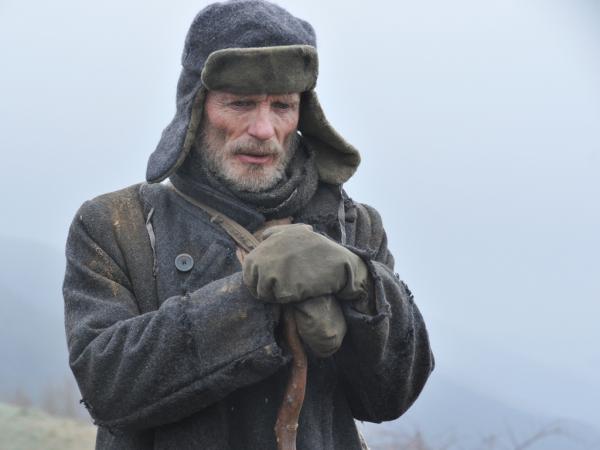 The story was irresistible: A group of men (eventually joined by a teenage girl) escape from a vicious labor camp in Stalin's Gulag and make their way, on foot, to the safety of India, traveling through Siberia, the Gobi, and the Himalayas - a distance greater than the length of America.
Problem: The veracity of Slawomir Rawicz's 1956 memoir, The Long Walk, on which The Way Back is based, has been heavily challenged in recent years. The great director Peter Weir has largely finessed this by adapting the book very loosely, changing names and borrowing details from other Gulag survivors - some of whom may actually have made the journey, even if Rawicz (who died in 2004) didn't.
Another problem: The movie turns out to be a slow progression of events that, while interesting and frequently gorgeous to look at, are rarely exciting or dramatic. Weir does keep us focused on the basic dignity of the characters in the stark conditions, and his cast - featuring Ed Harris, Jim Sturgess, Colin Farrell, and Saoirse Ronan - has the chops to pull it off.
Russell Boyd's photography manages some very fine gradations of color, even in dark scenes, which are nicely rendered in the 2.35:1 picture on Blu-ray. The surround effects in the DTS-HD Master Audio 5.1 mix are on the subtle side as well; consequently, when a big event like a Gobi sandstorm occurs, it seems even more impressive. The only extra is a half-hour making-of documentary that's at least as self-congratulatory as it is informative.
See Gene Newman's take on the film here

(photo: Image Entertainment)
LATEST VIDEO